Bluebell Class
Welcome to Bluebell Class
Your class teacher is Mrs Brett.
Your Early Years Lead Practitioner is Miss Grimes and Teaching Assistant Laura will also be working with Bluebell Class.
* * * *
The children in nursery have made an excellent start to the new school year and have settled in really well.
In nursery, children learn through play. We have many different activities available each day covering all the EYFS area of learning. Children can choose what they want to do and play with. The adults support the children in their play, helping them to develop their skills and encouraging them to make friends, share, take turns and play appropriately with others.
Over this term we gradually introduce some short carpet times where we sing songs and listen to stories. We also begin planning some activities that all children participate in such as art activities, mark making and riding the bikes, trikes and scooters.
We use a range of stories to inspire the children, encouraging them to listen, join in and linking them to activities that the children may do.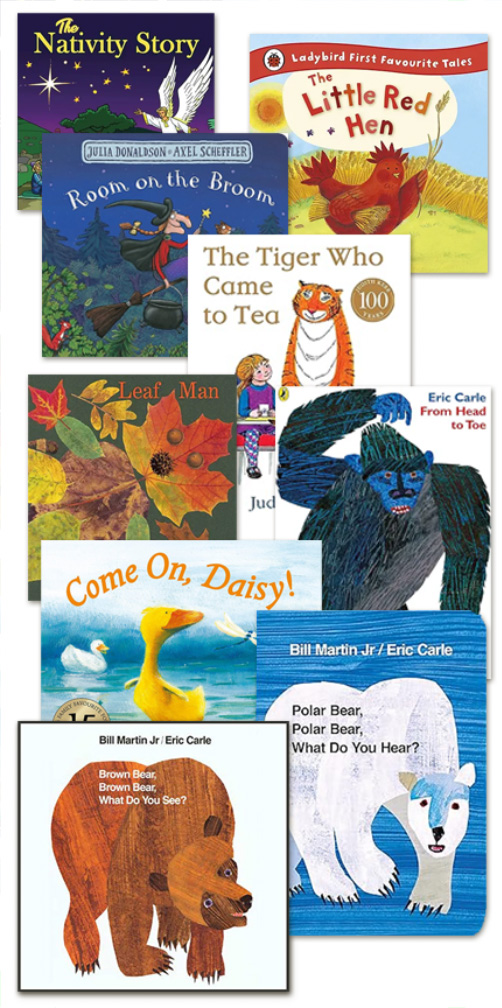 As we settle in to the term we begin our 'colour of the week.'
The colours are as follows:
HALF TERM
20th November - purple
27th November - blue
4th December -
black and

white
We encourage children to bring in items from home in the colour of the week to share with the class for show and tell.
Snack
Children bring in their own snacks and drinks. Please remember that we are a nut free school so please make sure your child's snack is nut free. If sending in grapes, please cut them longways. Milk is provided for the children if they want it.
Spare clothes
Please remember to always have spare clothes in your child's bag in case they need changing.
Please ensure that all clothing and bags are labelled clearly.
Tapestry
We add photos to tapestry every 2 weeks and also put important information and requests on there. If you have any problems logging on and accessing this, please see a member of staff. Feel free to like and add comments about the photos and also upload any exciting or special things that your child has been doing at home.
Please come and speak to a member of the nursery staff if there is anything you are not sure about or if you have any concerns.

Thank you!
Mrs Brett and the Nursery Team.
Learning in the nursery