THANK YOU! The children have raised over £2,000 for the Captain Tom Challenge. This will be going to KOFUP our school charity, and will provide help and resources for orphans in Kenya and Uganda.
Welcome to The Westborough School. We hope that you will enjoy exploring our website and discover for yourself why we believe that The Westborough School is such an exciting and vibrant place to learn.
At The Westborough School we provide a happy, caring and safe environment for our children. We work very hard to ensure that your child's experience of school is a positive one, which promotes a love of learning.
Children in our school come from a variety of cultural backgrounds; they have different religions and speak different languages. We celebrate and value this diversity. We encourage the children to be proud of their own culture, religion and language and to show respect for those of others.
The curriculum in the school is well planned and priority is given to developing high standards of literacy and numeracy, as well as the creative curriculum. Our work is supported by innovative use of resources and additional staffing to meet the individual needs of the children. We work hard to ensure each child reaches their full potential and for them to become life-long learners.
We aim to provide a high quality education at Foundation Stage, Key Stage 1 and Key Stage 2 of the National Curriculum through exciting Outdoor Learning, inspiring lessons and an engaging topic based approach.
We have very positive relationships with our parents and they are vital in helping us to achieve our aims. Home and school work together and the support and co-operation of our parents is greatly appreciated.
We are a welcoming school that is willing to listen. We respond to your questions, concerns or suggestions and would love you to visit our school. We look forward to meeting you soon.
Tonya Brook,
Headteacher
___________________________________
You can find out everything about our school by starting at the Essential Information page, and then exploring the other menu links at the top of the page.
Safeguarding
Should you have a safeguarding or child protection issue you wish to discuss, the designated staff in school to contact are Katy Doucy or Tonya Brook. Alternatively you can ring the Southend Local Authority First Contact Team on 01702 217007.
PLEASE NOTE THIS IMPORTANT ANNEX TO OUR CHILD PROTECTION POLICY COVID-19 Annex to the Child Protection Policy
Pupil Privacy, GDPR
Find out how, why, where and when we store and process pupil data. Updated policy HERE.
Our School Day - is different, due to the pandemic!
Individual days and times will be advised via email and text.
***
In normal times our school day is:
Monday to Thursday 8.30am-3.10pm and Friday 8.30am-1.30pm.
Children should be in school by 8.20am ready for the bell to ring.
Please note - the back gate (Gainsborough Road side) will not be open until 8.00am.
__________________________________
Westborough supports KOFUP! Find out more HERE.
Kofup is 19 years old now. From the start Westborough has been the most generous of supporters especially in the early days when people felt abandoned and forgotten by the world. Knowing that there were people who cared added the gift of Hope to their courage and resilience in direst of circumstances. For more photos and news click HERE.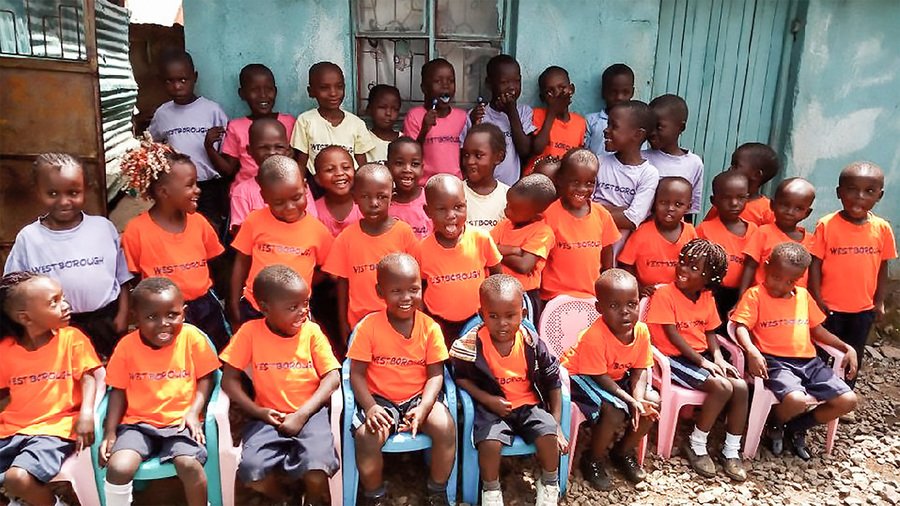 Despite the challenges people have hope, thanks to small donations from children combined with very generous donations from individuals and from school based fund raising.You will never really know what you have done.The children on the receiving end of your kindness do because they are alive to tell their stories.They are always amazed that you care about them without knowing them. So are we!
Thank you.
Brendan Bennett and the Trustees of Kofup
Headteacher: Miss T Brook.
Congratulations Westborough. Well done everyone who took part in Virtual School Games over the summer and enjoyed our virtual sports day! Thank you Mr Funa for all your hard work.
The Westborough School wins 2nd place
in the Best School Grounds/Make Southend Sparkle Competition, 2019.
Congratulations to the Gardening Club
and Miss Smith.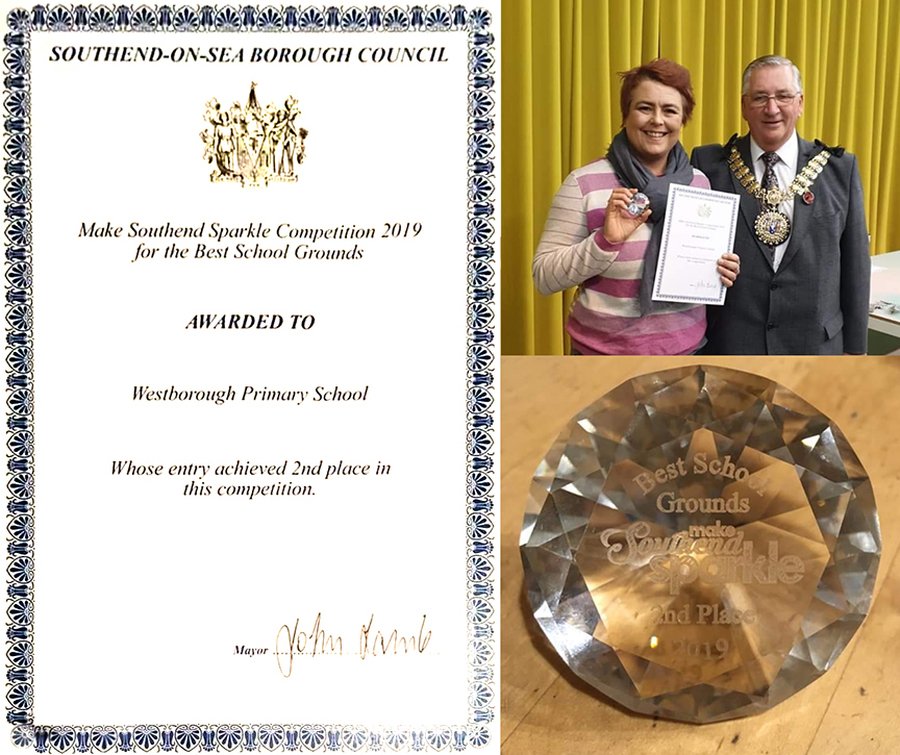 Challenger Multi-Academy Trust
The Westborough School is part of challenger multi-academy trust. You can find out more HERE.
Challenger Multi Academy Trust
C/O Kempston Challenger Academy, Hill Rise, Kempston, Bedford, MK42 7EB
Tel: (01234) 290900 Email: jcarr@challengermat.org
www.challengermultiacademytrust.org