We hope that you will enjoy exploring our website and discover for yourself why we believe that The Westborough School is such an exciting and vibrant place to learn.
We work a continental day. Our statutory school day is from 7:55 am until 1:35 pm. Most children choose to stay at school during the afternoon when we offer an extensive provision of extra curricula activities in the form of clubs, providing all children with opportunities to discover and develop their skills and talents. Find out more about Our School Vision here, and Our School Day here.
We aim to provide a high quality education at Foundation Stage, Key Stage 1 and Key Stage 2 of the National Curriculum through exciting Outdoor Learning, inspiring lessons and an engaging topic approach using the International Primary Curriculum.
You can find out more about The Westborough School by going to the DfE Compare Schools site. Go to the Policies and Curriculum page to see current performance tables data. One of the ways in which Ofsted finds out about schools is by listening to parents views. Please comment directly to Ofsted on their Parent View page. You can also share your thoughts with us by writing in our Guest Book.
The Westborough School is an Academy. If you would like further information about our school, would like to arrange a visit or have any other queries, do not hesitate to contact us by telephone, 01702 349249, and members of our admin team are always available to help you. Alternatively you may email, westborough@westborough.southend.sch.uk or use the 'Contact Us' sunflower above. Our postal address is at the bottom of this page. If you would like a paper copy of any of the information on our website please contact the Headteacher's PA, Mrs Gofford.
Safeguarding
Should you have a safeguarding or child protection issue you wish to discuss, the designated staff in school to contact are Katy Doucy or Tonya Brook. Alternatively you can ring the Southend Local Authority First Contact Team on 01702 217007.
_____________________________________
INFORMATION FOR YEAR 6 PARENTS FROM ONE OF OUR PARTNER CHALLENGER SCHOOLS.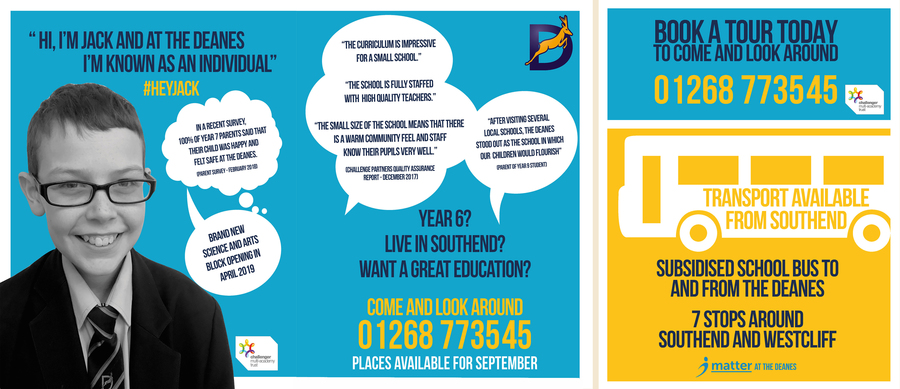 Year Six have been looking at work by Surrealist artists, related to their work about dreams last half term.
They have also been working on their own surreal paintings.
~
We finally got to celebrate World Book Day and raised £300 to buy books for our library.
WESTBOROUGH NEWS
and INFORMATION QUICK LINKS
Use the links below to access news, information and your favourite pages.

If you would like to recognise the hard work of the children and staff, click on the Guestbook to comment.
The Westborough School Privacy Notice - Data Protection Act 1998 is here. Privacy Notice
Our Child Protection and Website policy is here. Website Policy