Scroll to the bottom of the page for minutes of Local Governing Body meetings.
Children share their progress in writing with governors.
The Westborough School is part of South East Essex Academy Trust (SEEAT)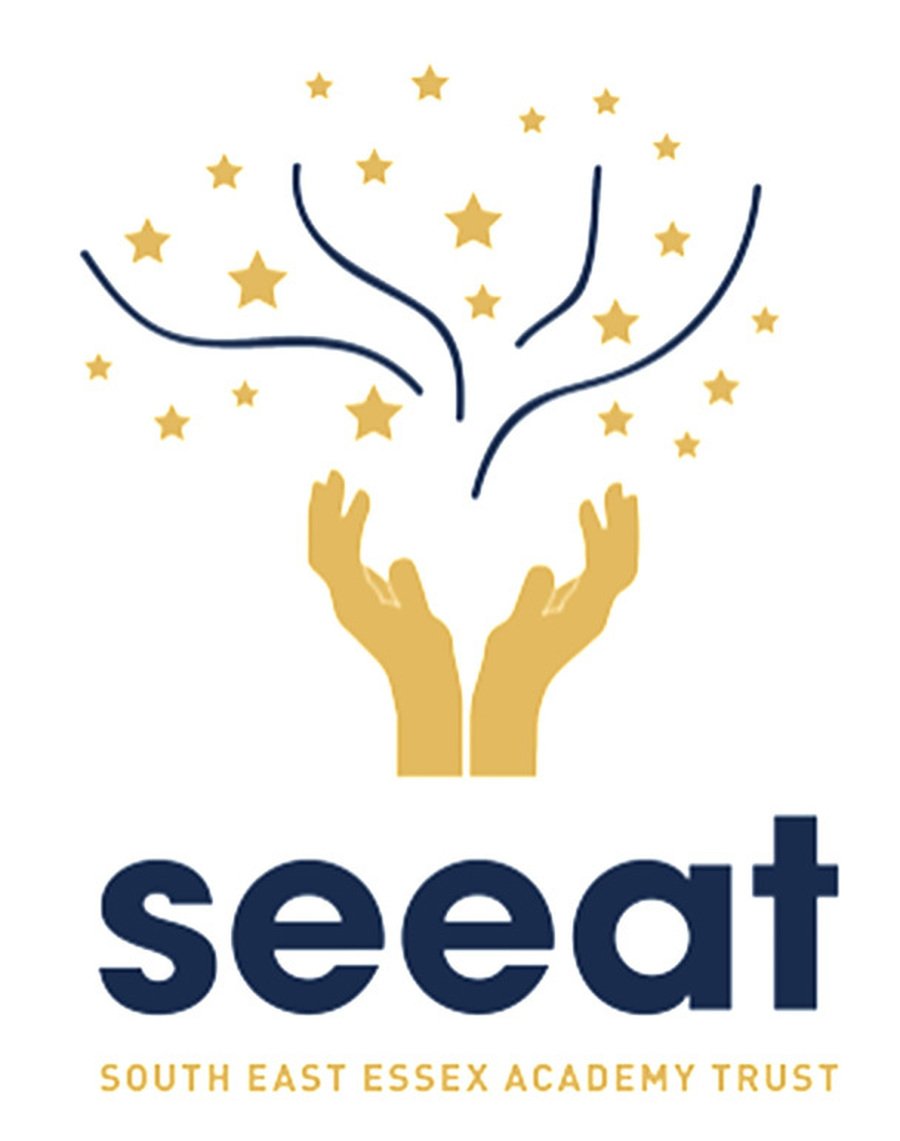 We have a a Local Governing Body, (LGB).
Question: What does a Local Governing Body do?
Answer: The LGB promotes the vision of the Trust and the school within the Trust, including assisting the Headteacher cement the vision with all members of the school staff and maintain momentum on school improvement.
The LGB ensuresTrust Policies are implemented at Westborough and makes sure that teachers and support staff are equipped with relevant knowledge and skills.
The LGB works with the Headteacher in setting the curriculum, standards of conduct and values to be adopted at the school.
You can find out more about South East Essex Academy Trust HERE
If you are interested in becoming a governor or would like to find out more, please contact the school via the 'Contact Us' link above.
Governors meet with the Senior Leadership Team and the School Improvement Partner
to discuss targets and the school development plan.
Members of the Local Governing Body of The Westborough School
Westborough became an Academy on 1st October 2010 and part of South East Essex Academy Trust on 1st September 2021.
Some of our governors served on the governing body of the school before it became an Academy and they offer many years of experience. Westborough is very lucky to have a governing body whose passion and loyalty has supported the school through many changes and ensured that its ethos and guiding principles remain strong.

Staff governors serve for 3 years. All other governors serve for 4 years and may be re-elected for a further term of office.
Wayne Barnard - parent governor
Amanda Bennett - staff governor.

Tonya Brook - Headteacher and governor
Charlotte Condon - parent governor
Ethan Gates - sponsored governor

Alec Jose - Governor with legal background, current Chair of Governors,
Michael Hosking - Governor with financial background, current Vice Chair of Governors

Tricia North - Governor with experience in further education teaching and special needs.
Roisin Powell - staff governor.

Governors take on additional responsibilities as LINK governors in the following areas
Curriculum

Health and Safety

Pupil Premium and Sports Premium

Safeguarding and Child Protection

Special Educational Needs and Disabilities

Wellbeing
Penny Down - Clerk to the governors
The governors wish to thank Anne Griggs and Mario Rodgers for their many years of loyal support to the school, its pupils, their families and the staff. Both have been an invaluable asset to the governing body having local and specialist knowledge and many years of experience.
We wish Anne a very happy retirement and Mario good luck as he moves to the north of the country and new adventures! We will miss them both.
_________________________________________________________________
Accounts
A copy of the latest accounts can be accessed via Challenger Multi Academy Trust.
Challenger Multi Academy Trust
Registered Office:
c/o Kempston Challenger Academy
Hill Rise
Kempston
Bedford
MK42 7EB
Companies house registration number: 09270040
Minutes of Local Governing Board meetings.
Minutes of meetings of the Local Governing Body of The Westborough School,
part of Challenger Multi Academy Trust, 2020-2021
Summer Term
13th July 2022
22nd June 2022
19th May 2022
Spring Term
30th March 2022
2nd February 2022 Minutes
Autumn Term
8th December 2021 Minutes
13th October 2021 Minutes
Minutes of meetings of the Local governing Body of The Westborough School,
part of Challenger Multi Academy Trust, 2019-2020
Summer Term
Wednesday 20th May 2020 cancelled due to COVID-19 Lockdown
Spring Term
Wednesday 25

th

March 2020 cancelled due to COVID-19 Lockdown
Wednesday 12th February 2020
Minutes
Autumn Term
Wednesday 11th December 2019 Minutes
Wednesday 25th September 2019 Minutes
Minutes of meetings of the Local Governing Body of The Westborough School,
part of Challenger Multi Academy Trust, 2018-2019
Summer Term 2019
17.07.2019 - Local Governing Body Minutes
22.05.2019 - Local governing Body Minutes
Spring Term 2019
03.04.2019 - Local Governing Body Minutes
13.02.2019 - Local Governing Body Minutes
Autumn Term 2018
05.12.2018 - Local Governing Body Minutes
21.11.2018 - Governors workshop Notes
17.10.2018 - Local Governing Body Minutes
10.10.2018 - Local Governing Body Minutes
Minutes of meetings of the Local Governing Body of The Westborough School,
part of Challenger Multi Academy Trust, 2017-2018
Summer Term 2018
18.07-2018 - Local Governing Body Minutes
23.05.2018 - Local Governing Body Minutes
Spring Term 2018
11.04.2018 - Local Governing Body Minutes
21.03.2018 - Local Governing Body Minutes
Autumn Term 2017
13.12.2017 - Local Governing Body Minutes
17.10.2017 - Local Governing Body Minutes
Minutes of meetings of the Governing Body, 2016-2017
Summer Term
11.07.2017 Full Governing Body Minutes
28.06.2017 Chair GBCMAT CEO Minutes
Spring Term
28.03.2017 Full Governing Body Minutes
08.03.2017 Full Governing Body Minutes
26.01.2017 Discipline Committee (Confidential)
24.01.2017 Full Governing Body, Extraordinary mtg. Minutes
Autumn Term
13.09.2016 Full Governing Body Minutes
18.10.2016 The Way Forward Committee Minutes
15.11.2016 Resources Committee Minutes
06.12.2016 Strategic Teaching and Learning Committee Minutes
13.12.2016 Full Governing Body Minutes