All school meals and salads are made from scratch using fresh ingredients.

At Westborough meals adhere to national standards. As a school we owe it to the children to provide them with a level of nutrition that will promote future health and overall wellbeing.
As a school we also need to respect the right of parents to make decisions about food and diet.
PLEASE REMEMBER WE ARE A NUT FREE SCHOOL - WE HAVE CHILDREN WHO ATTEND OUR SCHOOL WHO HAVE EXTREME REACTIONS TO NUTS.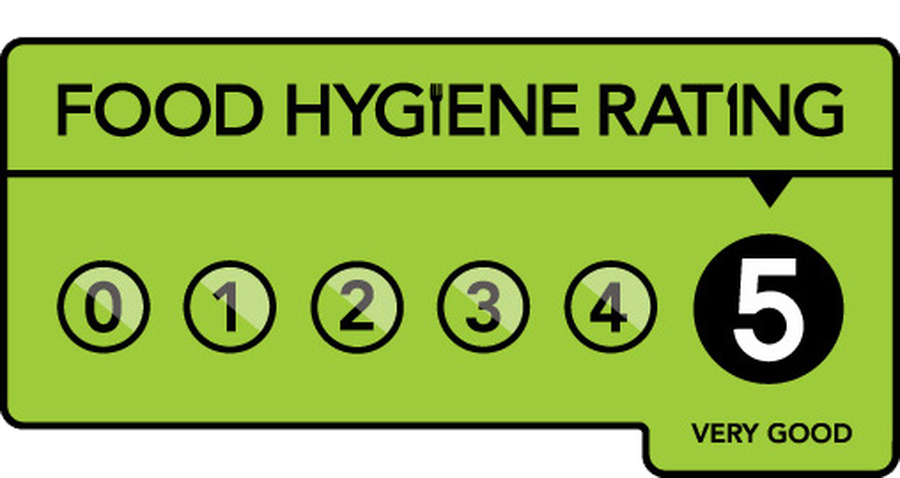 Congratulations Westborough Kitchen
Following the most recent local authority hygiene inspections
our kitchen has been judged to be VERY GOOD,
rating the highest score of 5.
LATEST SCHOOL MEALS INFORMATION
FOR SEPTEMBER 2021 onwards.
BREAKFAST CLUB
Runs from Monday to Friday and starts at 7:45am
COST - £2.50 - sign up on Gateway under 'clubs'
LUNCH MENUS FOR the Autumn term 2021
| | |
| --- | --- |
| Week Commencing | |
| Tuesday 2nd November 2021 | Week 1 |
| Monday 8th November 2021 | Week 2 |
| Monday 15th November 2021 | Week 3 |
| Monday 22nd November 2021 | Week 1 |
| Monday 29th November 2021 | Week 2 |
| Monday 13th December 2021 | Week 3 |
| Monday 18th October 2021 | Week 1 |
XMAS LUNCHES
Tuesday 14th December
Years 0, 1, 2, 3
Wednesday 15th December
Years, 4, 5, 6
Check the allergen charts below!
What do school meals cost?
All Key Stage 1 children are now entitled to a free school meal.
The price of a school dinner for Key Stage 2 children is £2.30. You may be entitled to free school meals for your KS2 child or children. Scroll down for further important information.
If you pay for school meals, please pay through the Gateway app, as we are unable to take cash.
=================================================================================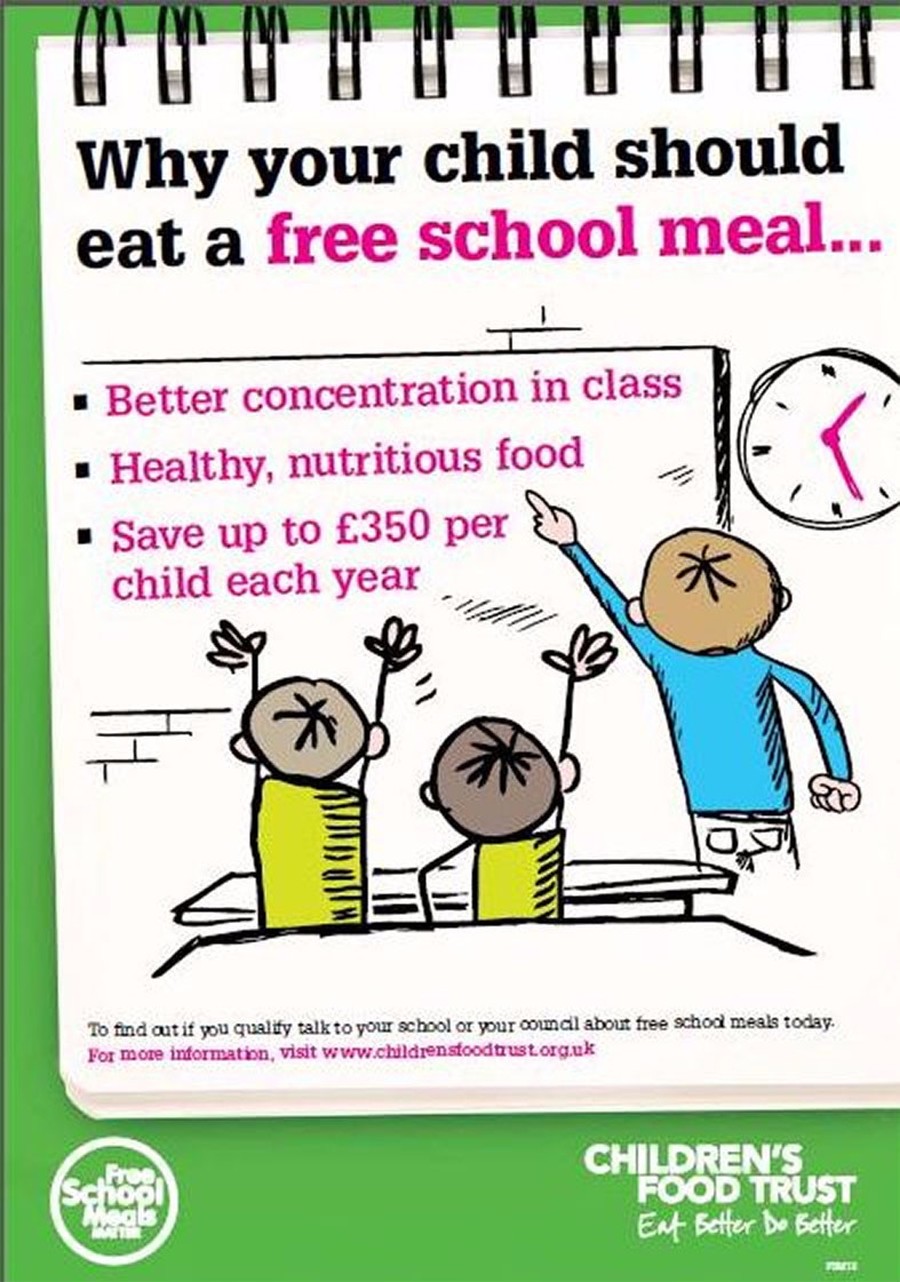 Did you know that you could save £350 a year if your child ate a FREE and healthy school meal every day? Just imagine what a difference that money could make.....
Are you eligible? Find out here...
Or ask in the school office.
You can download an application form here...