All school meals and salads are made from scratch using fresh ingredients.

At Westborough meals adhere to national standards. As a school we owe it to the children to provide them with a level of nutrition that will promote future health and overall wellbeing.
As a school we also need to respect the right of parents to make decisions about food and diet.
LATEST SCHOOL MEALS INFORMATION AND MENUS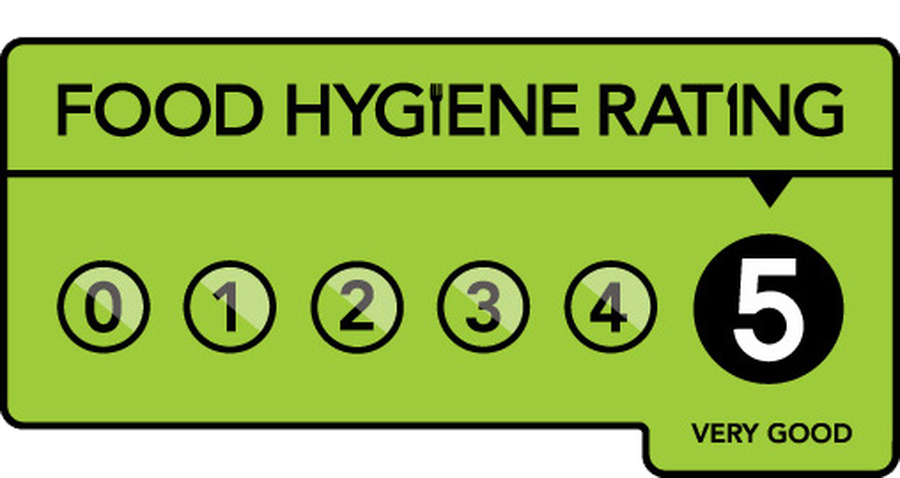 Congratulations Westborough Kitchen
Following the most recent local authority hygiene inspections
our kitchen has been judged to be VERY GOOD,
rating the highest score of 5.
What do school meals cost?
All Key Stage 1 children are now entitled to a free school meal.
The price of a school dinner for Key Stage 2 children is £2.30. You may be entitled to free school meals for your KS2 child or children. Scroll to the bottom of the page for further important information.
Breakfast Club
Cost per breakfast: £1.10 (Adult Breakfast - £1:50.)
Or pay on a Monday for the week for a reduced price of £5.00.
IMPORTANT NOTICE!
From 6th September 2018
Breakfast Club will start at 7:15am.
BREAKFAST MENU
Selection of cereals- Weetabix, cornflakes, shreddies/porridge
Fresh fruit/ ham or cheese
croissants/crumpets
Selection of breads/rolls/pancakes
Selection of jams/spreads
--------
Daily hot breakfast includes:
Baked beans, Hash Brown or Toast, boiled or scrambled egg
-------
Milk/water/tea/coffee
-------
Cost per child: 1.10
Cost per adult: £1.50
Or, pay for your child's breakfast on a Monday each week and pay a reduced rate of £5.00
The above selections are available every day in the kitchen servery 7.15am – 8.00 am
Tuck
Tuck will now be available to buy every morning before school between 7.50am and 8.20am.
Cheese rolls – 30p, Flapjack – 30p, Popcorn – 20p
FREE fruit, milk and water are available to all children throughout the day.
EYFS tuck is arranged by EYFS staff and is payable weekly/termly at a cost of £1.50 per week.
MENUS FOR the spring term 2020
Week beginning

Menu week

Monday January 6th

Week 1

Monday January 13th

Week 2

Monday January 20th

Week 3

Monday January 27th

Week 1

Monday February 3rd

Week 2

Monday February 10th

Week 3

Monday February 17th

HALF TERM HOLIDAY

Tuesday February 25th

Week 1

Monday March 2nd

Week 2

Monday March 9th

Week 3

Monday March 16th

Week 1

Monday March 23rd

Week 2

Monday March 30th

Week 3

END OF SPRING TERM
=================================================================================
FREE fruit, milk or water is available to all children throughout the day.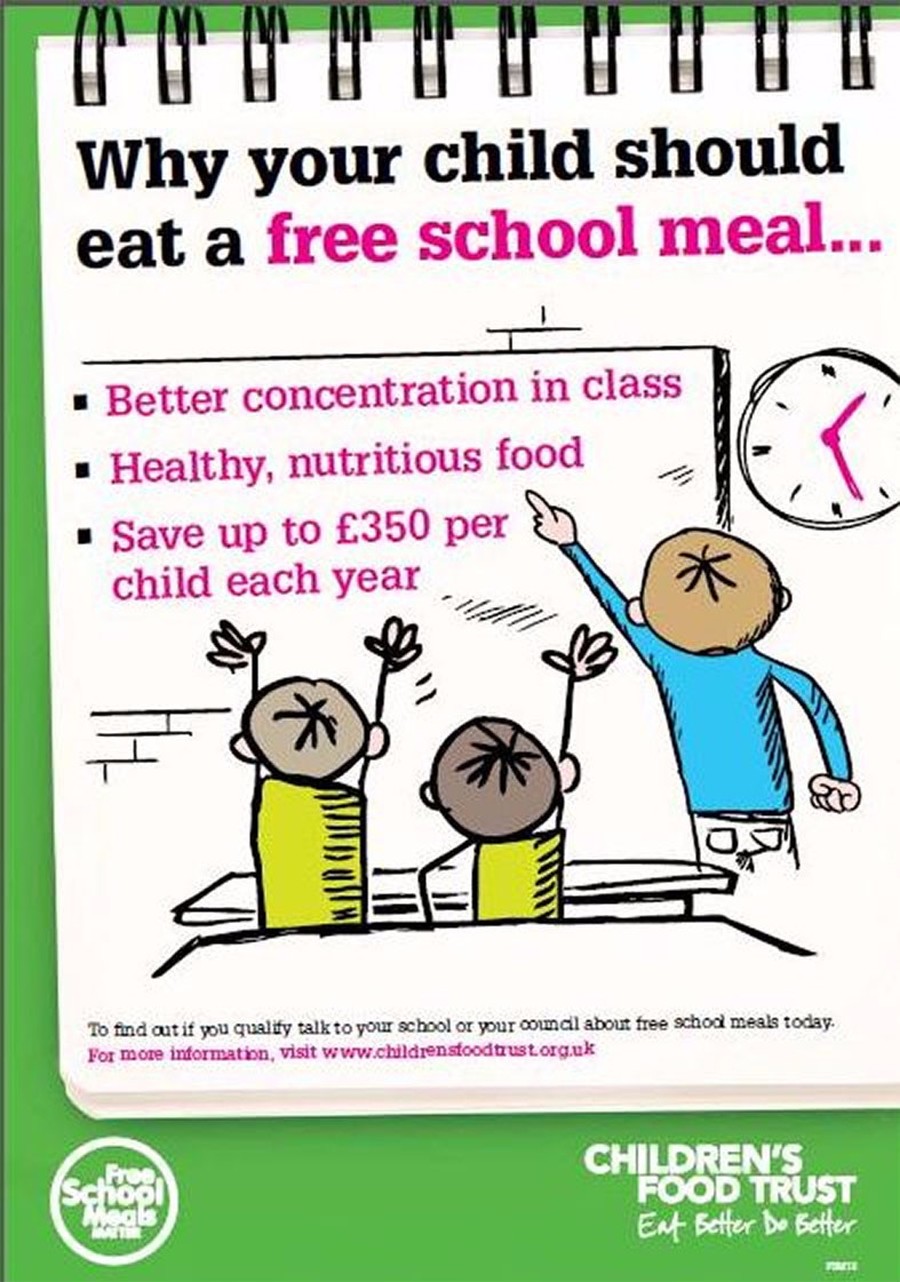 Did you know that you could save £350 a year if your child ate a FREE and healthy school meal every day? Just imagine what a difference that money could make.....
Are you eligible? Find out here...
Or ask in the school office.
You can download an application form here...