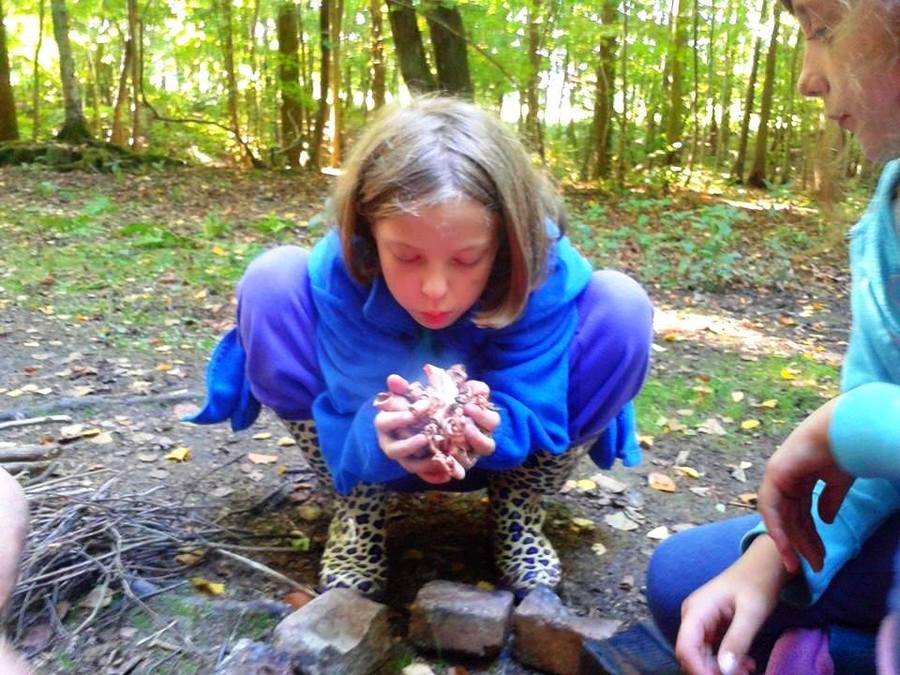 At The Westborough School we believe wholeheartedly that children should be given every opportunity to experience learning in an Outdoor environment, whether this is on site in one of the outdoor learning areas, locally on the beach, in the woods, at the park or much further afield.
We have developed a broad and varied Outdoor Education Curriculum that includes Forest and Beach Schools, navigation, gardening and growing, survival skills and the use of tools for conservation tasks and carpentry.
We also have a growing number of residential courses which promote a sense of adventure and challenge.
Aim
Our aim is to inspire our pupils to achieve all they can and then a bit more. We know that having such a broad range of experienced learning forges links with other areas of the curriculum and supports both the International Primary and the National Curriculum especially in practical Science and Maths.
It is also a lot of fun!
~~~~~
Ark Lane Camp 1 and Beach School
Year 5 at Hadleigh Country Park
Forest Schools
A Forest School is an innovative educational approach to outdoor play and learning.
The philosophy of Forest Schools is to encourage and inspire individuals of any age through positive outdoor experiences.
By participating in engaging, motivating and achievable tasks and activities in a woodland environment each participant has an opportunity to develop intrinsic motivation, sound emotional and social skills.These, through self awareness can be developed to reach personal potential.
Forest Schools has demonstrated success with children of all ages who visit the same local woodlands on a regular basis and through play, who have the opportunity to learn about the natural environment, how to handle risks and most importantly to use their own initiative to solve problems and co-operate with others. Forest School programmes run throughout the year, for about 36 weeks, going to the woods in all weathers (except for high winds). Children use full sized tools, play, learn boundaries of behaviour; both physical and social, establish and grow in confidence, self-esteem and become self motivated.
So Forest Schools will aim to develop:
Self Awareness
Self Regulation
Intrinsic motivation
Empathy
Good social communication skills
________________________________________________________________________________________________________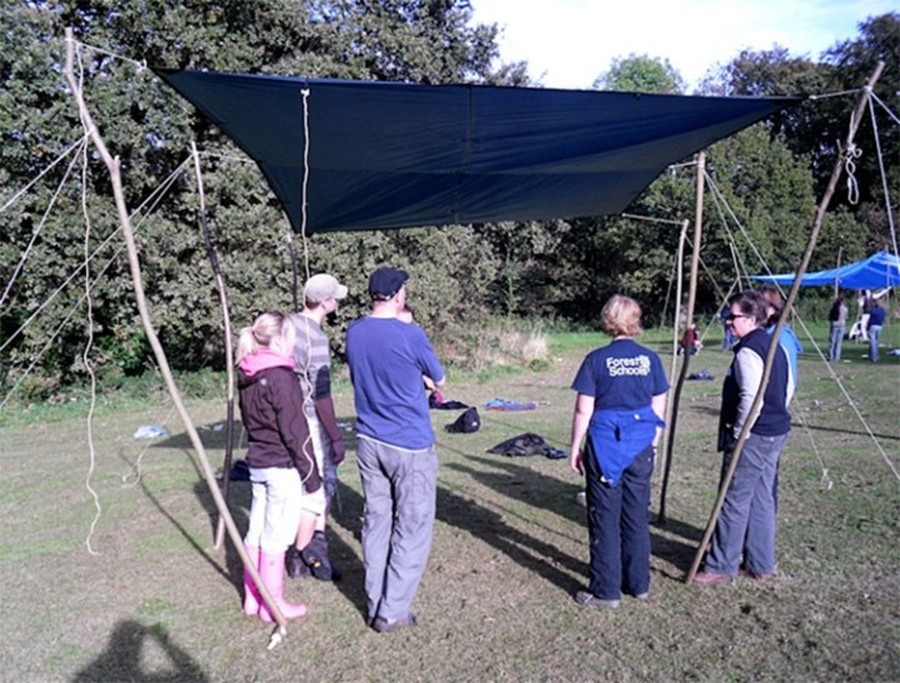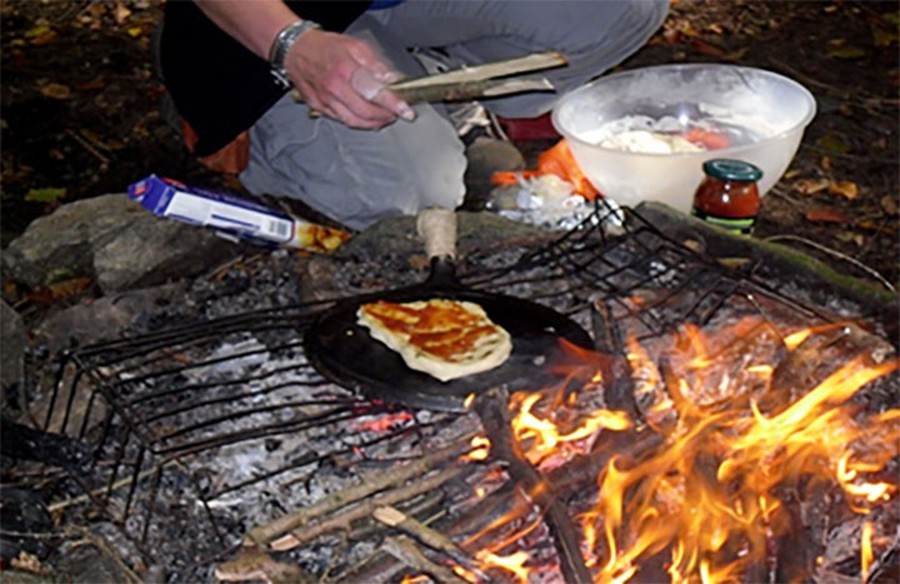 Staff training for Forest Schools
An article by Westborough teacher Kay Hammond
Several members of staff have undertaken the Forest Schools Level 3 training. Most have attended the course with a colleague from school but being a bit more adventurous I went on my own to the centre in Sheffield.
The course lasts from Monday to Friday. We were taught a lot of theory...different styles of learning, proven benefits of an outdoor curriculum... and in addition began to build a portfolio of evidence and experience for my qualification.
The best bits were the practical sessions (of course) where we learnt how to use various tools safely, and in turn how to teach children to use the tools safely.
Within 5 minutes I had cut myself on my knife! They didn't call me clumsy Kay for nothing! Other tools were loppers, bow saws, knives, bill hooks, mallets, axes and fire lighting equipment -basically a striker and some cotton wool. We also practised tying a wide variety of knots so that when we built something it didn't fall apart.
We built shelters, made things from wood all gathered from the forest (the Peak District was spectacular!) but without destroying any natural habitats. We built fires and cooked food…. homemade pizza was a favourite.
We were constantly assessed for safety and competency.
We learnt how to recognise different types of wood.. those that would burn well and those that would whittle well! We learnt how to assess risks involved in the activities.
And then came the point when all the training was put to good purpose.
On a freezing wet day at the beginning of January, just after the snow had started to turn to rain, but while it was still very cold and snow was lying on the ground, my class embarked on their first trip to Hadleigh Country Park Woods. A risk assessment was undertaken and we decided that the visit should go ahead.
We travelled by bus. It was raining steadily so Kes Harker and I erected 2 shelters using "tarps" (tarpaulins) and the knots we had learnt from our training. This kept us drier than we would otherwise have been.
We also lit a fire to create some warmth.
But the weather defeated us and we returned to school earlier than expected. Once back in school I sat the children in a circle and asked them to congratulate each other on how well they did to survive such awful conditions and how proud they should be of themselves. Kes also gave them a choc ice each as a reward for their perseverance under extreme conditions! Personally I would have preferred a cup of hot choc!!
They reflected on their experience, as we all did, and I feel that for most of the children, they learned a lot about themselves that day...something that could never be achieved in the confines of a warm, dry classroom. I had to remind myself that most of them were only 8 years old!