Hello everyone and here we are at the last part of the school year!
We have had an amazing year with all your children and are so pleased with the progress each one of them has made. Their school reports will be coming to you at the end of this term so you can see for yourself how much progress they have made.
We have started to think about the children getting ready to move into Year One. They will be visiting and meeting the Year One teachers soon. This will help them transition smoothly, but we will be sad to see them go!
Also, this half term we are getting creative..... even more than we usually do. The theme is 'let's get creative through the theme of the seaside!'
We are learning about the seaside through some stories, lots of different activities and carpet time lessons.
The children will be taking part in a range of activities including painting, printing, sewing, clay and some making using recycled items. We are going to look at the art work of some well-known artists - Andy Warhol, Paul Klee and Vincent Van Gogh.
We will be looking at and talking about....
- animals that live at the beach - in the sand and in the water
- naming the different parts of the beach like sand, pebbles, rocks etc
- what is it like at the beach now and at the beach in the old days?
- how can we be safe in the sun and in the water?
- the season of Summer
- Pirates !
We have planned activities around the 7 areas of the 'Early Years Foundation Stage (EYFS) Curriculum - Development Matters' to ensure that every child develops and learns through effective teaching and learning and play.
If you have any questions regarding the EYFS Curriculum, please do speak to one of the staff.
We look forward to this next half term with you and your children.
Events happening this half term.
Trust Links allotment visits - Friday the 10th of June, Friday the 24th of June and Friday the 1st of July 2022.
Please see the Tapestry post with the full letter, this will tell you which group your child will be going with.
We also sent home a paper copy of this letter.
Class photos - Wednesday the 15th of June 2022.
School uniform please and a big smile!
Father's Day Event - Bring a Male relative to school - Friday the 17th of June 2022.
This event will run the same as the Mother's Day event - timed slots. If you haven't already signed up for a time please see Jo at the gate.
Sports Day - Thursday the 23rd of June 2022 10.00am to 12.00pm
This will be held at Priory Park, on the back field of the park, past the café and bandstand. Come a long and support your child as they go around and have a go at different events set up by Mr Funa the PE teacher.
Pirates dress up day - Friday the 1st of July 2022.
We are having a pirate week in Year 0 and to finish off the week we thought the children would like to dress up as pirates! Please send your children in with pirate themed clothes such as striped T-shirt's, bandanas, eye patches etc. If you're stuck for ideas just ask one us.
Come and look around your child's classroom and see their work - Monday the 4th of July 2022 3.30 - 5pm
Summer Fayre -Saturday the 9th of July 2022. 2 - 5pm
Come to school and play games, have fun and buy items at the various stalls.
Last day of summer term - Wednesday the 20th of July 2022.
We're working all the time!
WHAT TO EXPECT IN THE EARLY YEARS FOUNDATION STAGE
a useful guide for parents!
We learn through play in the Early Years
and we do this by allowing the children to lead their own learning through activities in and out of the classroom. You will be able to see what your child gets up to through your child's online journal on Tapestry. If you have not already done so, please send in your details to us so we can set up your account.
We will send home reading books and a reading record book in your child's book bag. This is your chance to share books at home that match the sounds that your child is learning at school. To share how your child is progressing with their reading we will write in their reading record book and we ask that you write in there too. (Videos coming soon that show more about how we read at school with your child)
We teach sounds and reading in Reception following a scheme called Read, Write Inc. Each day we introduce a new sound and to reinforce and practice each sound we ask that you practice at home with your child to ensure they make good progress. (Videos coming soon for each sound that we have learnt at school to help you with this.)
Here is a link for the Oxford Owl website for Read Write Inc phonic resources plus free eBooks to match the sounds we learn.
https://home.oxfordowl.co.uk/reading/reading-schemes-oxford-levels/read-write-inc-phonics-guide/
We also teach Maths using a scheme called Maths Mastery. Each week we teach a different topic of mathematics so that the children become masters of maths! We use Tapestry to tell you what the weekly topic will be and what the topic learning is, as well as songs to enhance their learning.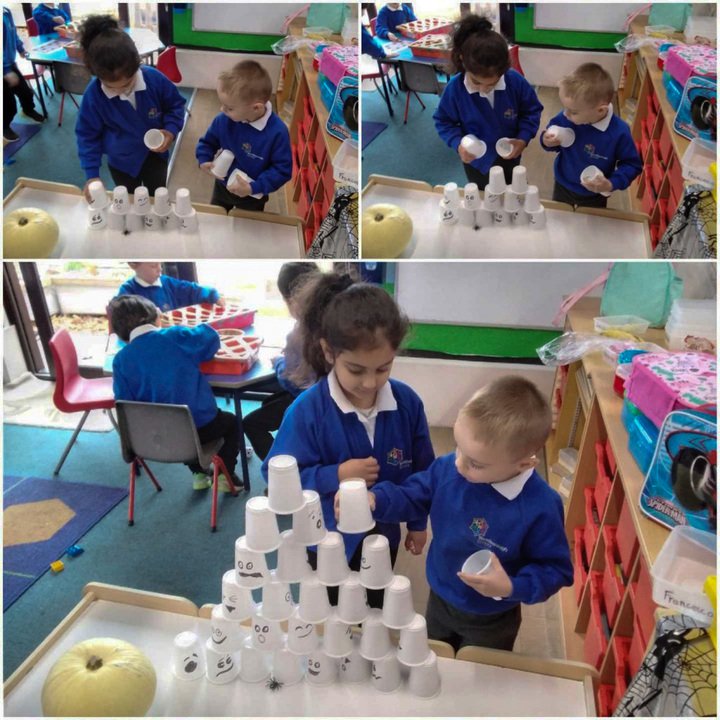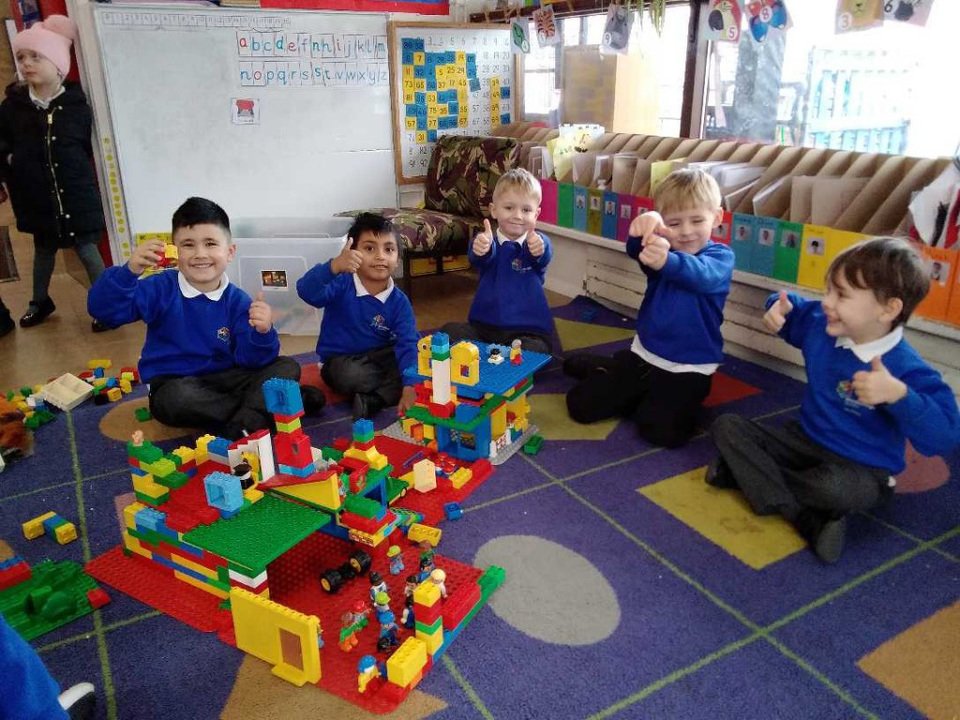 In the Reception classes at Westborough the children work and play together.
Each child has their own class base and adults, where they will arrive and go home from and have class times such as Read Write Inc, Maths Mastery teaching, story time and sharing news times.
The rest of the day the children have access to all the learning areas that have been set up across both class bases and in the garden. This is known as 'continuous provision' which means the children can access the classrooms and garden to lead their own learning. The teachers and teaching assistants observe and work alongside the children to enhance their learning, help develop their skills and encourage them to apply the skills we teach them into their play. We encourage all the children to access all the areas to give them confidence to develop to their full potential at school.
Please ensure your child has all their uniform, coats, P.E. kit and bags labelled clearly. Thank you
School lunch
All children in Year 0 are entitled to a free school meal.
The menu is designed and cooked by our experienced catering staff from fresh every day. The menu runs on a 3 week timetable and can be found on the link above. Every child is entitled to lunch and it is a good social and learning experience for the children as well as saving you making a packed lunch every day!
The Early Years staff have lunch with the children to encourage tasting and eating a variety of foods and good table manners.
Please come and ask any member of the Early Years staff anything you are unsure of. Every morning there is a member of staff at the gate that you can speak to. If it is something more detailed you can make an appointment to see the teacher after school.