Introducing our Early Years Staff
Hello!
Westborough staff are really missing their contact with the children and their families, especially NOW - when we would normally be arranging home visits and inviting you and your children into school for 'taster' sessions.
In these difficult times we are doing the best we can and are providing this VIRTUAL school experience for our Reception and Nursery starters and their families.
You will receive an information and welcome pack with all the important documents and paperwork that explain how things work at Westborough. Your child's new teacher will be ringing you for a chat about your child, as we will not be doing our usual home visits this year. This will be a chance for you to ask any questions you may have and talk about how your child will settle in September. Also you will receive an 'All about me booklet'. This is a way for us to get to know your child from their point of view. It is something for you to do together at home and something really nice for your child and their new teacher to share when they start school in September. We are really looking forward to meeting your family and welcoming you to Westborough.
Please get in touch if you need to know anything or ask any questions.
You can email me at tsmith@westborough.southend.sch.uk or use the 'Contact Us' link above and your query will be forwarded to me - but first, look at all the information we're providing here. You may find the answers to your questions.
Miss Smith, Early Years Lead
Take a look around the school.
A virtual tour for reception children.
A day in Reception at Westborough.
A virtual tour for nursery children
A day in Nursery at Westborough.
All the children will have an "All about me" booklet.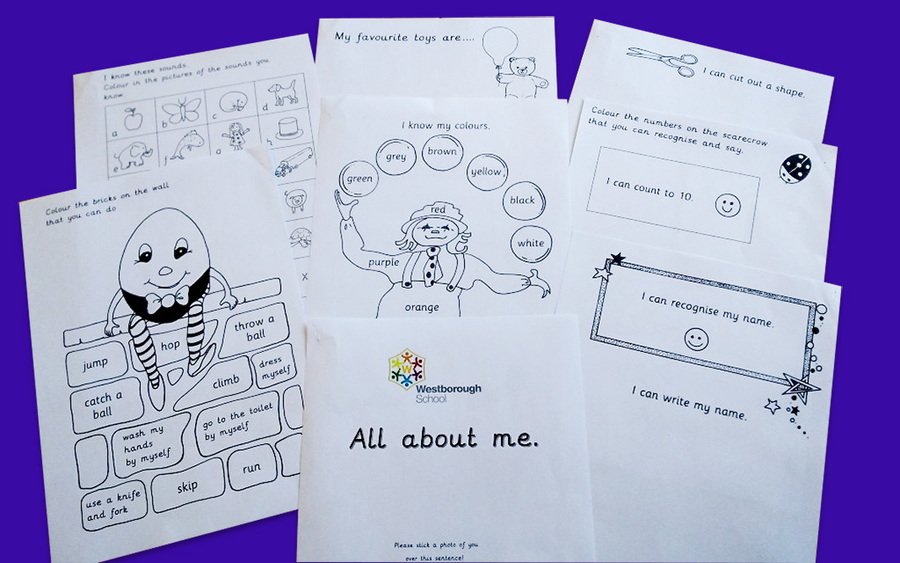 There are lots of things to do at Westborough.