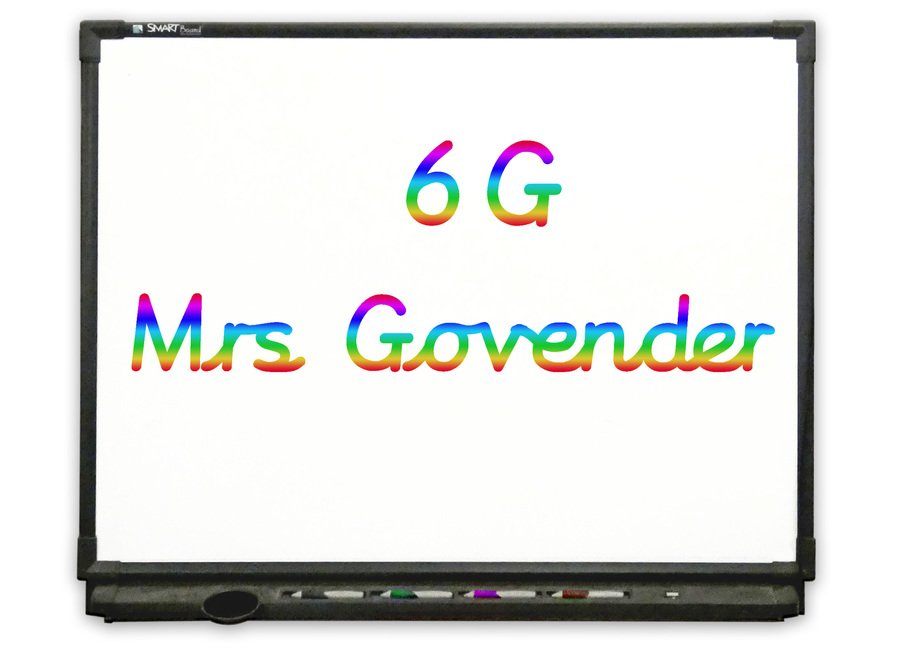 Welcome to class 6G
Your class teacher is
Mrs Govender
In year 6 we have extra help from our
Teaching Assistants
Ruth Taylor and Jennie Cohen
and our Learning Support Assistant
Steve Arrowsmith
We Have PE on Mondays and Thursdays
Your child must wear their PE kit to school on this day, as they are unable to change in class or the changing rooms.
They are able to wear joggers, leggings or tights under their shorts on PE days, just in case the weather is not good. If they wear their jumper as usual they will be warm enough.
I am Mrs Govender, class teacher of 6G. Working with me is Steve Arrowsmith, our LSA.
It has been an absolute pleasure to welcome the children to 6G. The last two weeks have revealed excellent behaviour and wonderful manners. They have executed all tasks with enthusiasm and perseverance. They have adapted to the new routines with calmness and flexibility. They seem well adjusted and keen to learn.
Just a gentle reminder that PE is on Mondays and Thursdays. They are to wear their PE kits as they are now not allowed to change in school. They should also be encouraged to have their water bottles.
As of 21 September, they will be moving to different teachers and classes for different specialised subjects. One way of us preparing them for senior school.
A message from Mrs Hammond.

Science from next week will be Evolution and Inheritance and I will be teaching this to every year 6 class.

Could parents please start looking for photos of the children and themselves, grandparents, brothers/sisters in preparation for our work on inherited characteristics. Even if there are step families involved, ideas about acquired characteristics( a passion for the same sport/ genre of music etc) will be useful in discussion.

We are also looking at fossils and have already learnt about the importance of Mary Anning.
Learning at Home Project Information Sheets
Was there an activity you really enjoyed last term, or some research you'd like to continue? All the project information and activity sheets prepared for the lockdown are still available HERE.