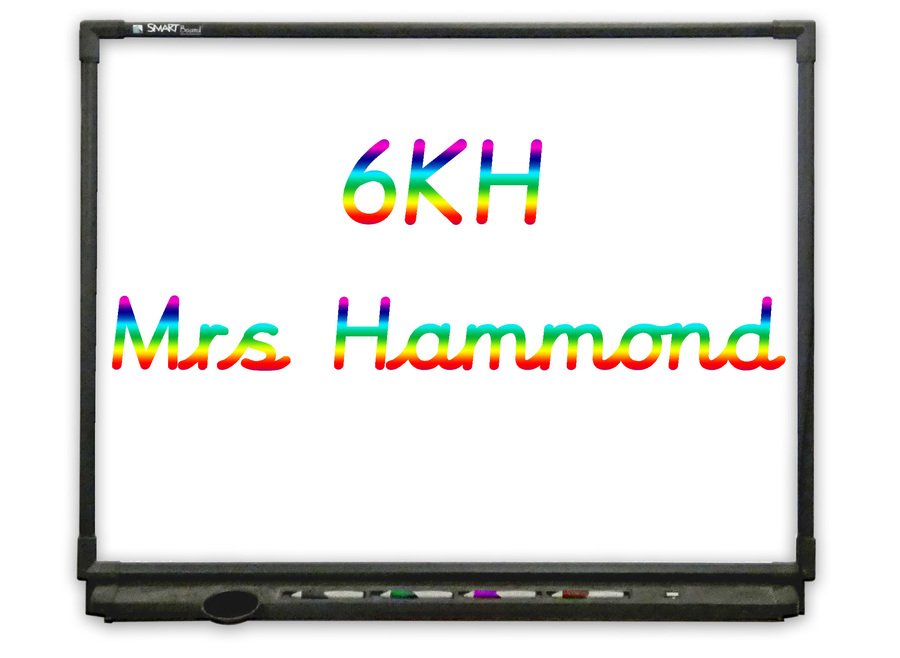 Welcome to class 6KH
Your class teacher is
Mrs Hammond
In year 6 we have extra help from our
Teaching Assistants
Ruth Taylor and Jennie Cohen
and our Learning Support Assistant
Steve Arrowsmith.
We have PE onTuesdays and Thursdays
Your child must wear their PE kit to school on this day, as they are unable to change in class or the changing rooms.
They are able to wear joggers, leggings or tights under their shorts on PE days, just in case the weather is not good. If they wear their jumper as usual they will be warm enough.
Welcome to the summer term - it's great to see you!
The children settled really quickly on their return from the Easter break. Now in their final term of primary education, they have lots of work to complete to make sure transition into secondary school runs as smoothly as possible. They continue to stay in their own classroom with Mrs Hammond and TA Jennie.
We remain the 6KH bubble!
The timetable is the same, not forgetting Outdoor Curriculum on Monday afternoons. Please ensure appropriate outdoor coats are worn (at least until the weather warms up!)
Our theme is for this half term is 'The Arts'.
English Writing
Shakespeare Romeo and Juliet
We will be reading Shakespeare's Romeo and Juliet (Real Reads version)
We will be identifying the audience for and purpose of the writing and selecting the appropriate form, using other similar writing as models for our own. We will be writing narratives, considering how author/s have developed characters and settings in what we have read, listened to or seen performed. We will be performing our own compositions, using appropriate intonation, volume, and movement so that meaning is clear.
THEN we will be reading Night mail a POEM by WH Auden
The outcomes will be summaries, analysis and performance
Main Outcome will be writing a poem with similar structure
English Reading
We are going to read and discuss an increasingly wide range of fiction, poetry, plays, non-fiction and reference books or textbooks.
Outcomes from Literacy Tree unit outlined by topic – Romeo and Juliet and Night mail
Maths
Maths mastery adapted for year 6 catch up
Fractions, percentages, decimals, problem solving
Science
Keeping Healthy…How does alcohol, drugs and smoking affect the body?
Then; completing the unit about classification of living things and using keys.
Also, a closer look at living things in Springtime
Geography and History
Amazing Islands Rising Stars unit. We will be learning all about the islands of the world. Eg Cuba, Japan, Maldives, Greenland
Art
Amazing Islands Develop painting techniques (brush stroke, build up texture). Artistic techniques for mood and atmosphere
Study the art of Pablo Picasso and the Cubist Movement.
Study the work of the Impressionists.
Study the work of Elizabethan artist Leonardo De Vinci. Link to Shakespeare
.