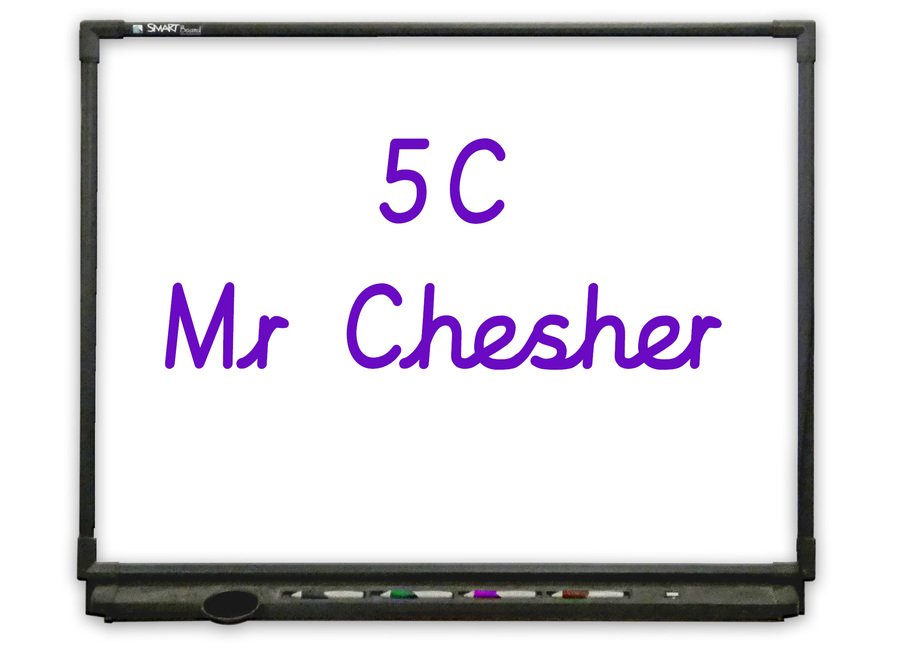 Welcome to class 5C
Your class teacher is
Mr Chesher
Teaching Assistants in year 5 are
Louisa Wright and Danielle Thomas
Year 5's Learning Support Assistant is
Mandy Bennett.
We have PE on Tuesday and Wednesday.
Your child must wear their PE kit to school on this day, as they are unable to change in class or the changing rooms.
They are able to wear joggers, leggings or tights under their shorts on PE days, just in case the weather is not good. If they wear their jumper as usual they will be warm enough.
Welcome back to school everyone - it's great to see you!
Dear children/parents/carers,
It is incredibly exciting for us to all be returning to school, after so long at home for a second time. All of the children have returned and put their best foot forward, so we have had a great start with their return.
This term, we are looking at the following topics in our learning:
Maths - the four operations
English - News reports, persuasive speeches, narrative from a particular point of view, interview scripts, diaries, debate
Reading - stamina and comprehension, asking questions to improve their understanding, drawing inferences such as inferring characters' feelings, thoughts and motives from their actions, and justifying inferences with evidence, distinguish between statements of fact and opinion, Provide reasoned justifications for their views
Writing (Composition) - Selecting appropriate grammar and vocabulary, understanding how such choices can change and enhance meaning, Using a wide range of devices to build cohesion within and across paragraphs, Proposing changes to vocabulary, grammar and punctuation to enhance effects and clarify meaning, Ensuring the consistent and correct use of tense throughout a piece of writing
Spelling - this is following the spelling shed scheme,
Handwriting - children should be practicing cursive writing.
Punctuation - Devices to build cohesion within a paragraph [for example, then, after that, this, firstly], Brackets, dashes or commas to indicate parenthesis, Use of the passive to affect the presentation of information in a sentence [for example, I broke the window in the greenhouse versus The window in the greenhouse was broken (by me)], Layout devices [for example, headings, sub-headings, columns, bullets, or tables, to structure text], How hyphens can be used to avoid ambiguity [for example, man eating shark versus man-eating shark, or recover versus re-cover]
Geography - map skills, locating countries and continents.
Art - Looking at portraits by Lucien Freud.
R.E. - Looking at the origins of the Easter Story.
Please remember PE days are Tuesday and Wednesday.
Homework is set on a Monday and should be completed by Friday in the same week.
Thank you for getting your children to school every day and on time.
If you have any questions or would like to speak to me, please contact the school directly and I will reply as soon as possible.
Best wishes,
Liam Chesher
HOMEWORK INFORMATION - don't forget to use
Times Table Rockstars,
the class assignments set on Spelling Shed,
and 20 mins a night of reading for Accelerated Reader.