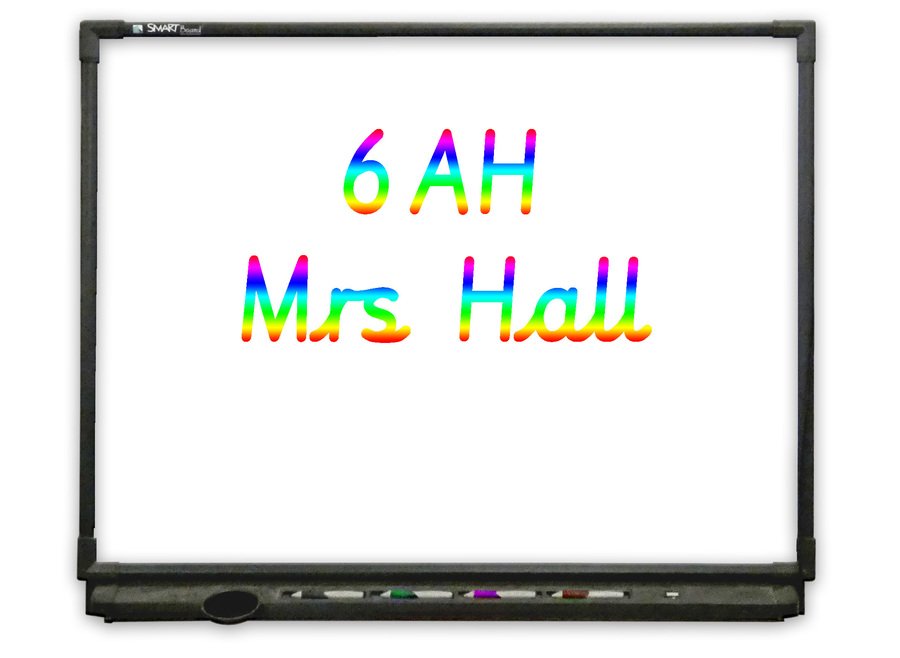 Welcome to class 6AH
Your class teacher is
Mrs Hall
Year 6 also have extra help
during the week from our TAs
Ruth Taylor and Jennie Cohen
and Year 6's Learning Support Assistant
Steve Arrowsmith.
We have PE on Mondays and Wednesdays
Your child must wear their PE kit to school on this day, as they are unable to change in class or the changing rooms.
They are able to wear joggers, leggings or tights under their shorts on PE days, just in case the weather is not good. If they wear their jumper as usual they will be warm enough.
It's lovely to see the children participating in all aspects of school life with great enthusiasm. Most of them are wearing the correct school uniform, have their hair tied and are looking really smart. Please encourage your child to wear layers as all windows will be kept open to minimise the risk of being infected.
The last term has seen 6AH settle in very well and they are now accustomed to the routines and demands expected of them. They are still expected to be in school every day despite being in a second lock-down.
Mrs Hall
Dear Parents,

Here is an overview of the learning for this half-term in Year 6.

English (Topic WW2)

Descriptive writing of veteran (from The Piano short film)

Letter writing from soldier's perspectiveDiary writing as an evacueeWriting a newspaper report about The Blitz

Reading

VIPERS

WW2 Poetry, Text: The Lion and the Unicorn, The Blitz,
In Flanders Fields, Anne Frank's Diary, Lyrics from Thriller, A Christmas Carol

Maths

Rounding, problem solving, properties of numbers,
the 4 operations, Bodmas, Algebra

Maths Mastery for Year 6

Science

Inheritance

Identify which characteristics can be inherited.

Create a new breed of dog using inherited characteristics.

Adaptations

How living things adapt to their environment

Evolution

Charles Darwin, Mary Anning, Alfred Wallace.

Cross curricular chronological writing of biography

Darwin's Finches

Investigation Skills Pose clarifying questions and make predictions about scientific investigations

Decide variables to be changed and measured in fair tests, and observe measure and record data with accuracy

Classification

Describe how living things are classified

Sort and group animals

Classification keys

Thank you, The Year 6 staff
A message from Mrs Hammond.

Science this half term will be Evolution and Inheritance and I will be teaching this to every year 6 class.

Could parents please start looking for photos of the children and themselves, grandparents, brothers/sisters in preparation for our work on inherited characteristics. Even if there are step families involved, ideas about acquired characteristics( a passion for the same sport/ genre of music etc) will be useful in discussion.

We are also looking at fossils and have already learnt about the importance of Mary Anning
Learning at Home Project Information Sheets
Was there an activity you really enjoyed last term, or some research you'd like to continue? All the project information and activity sheets prepared for the lockdown are still available HERE.
**