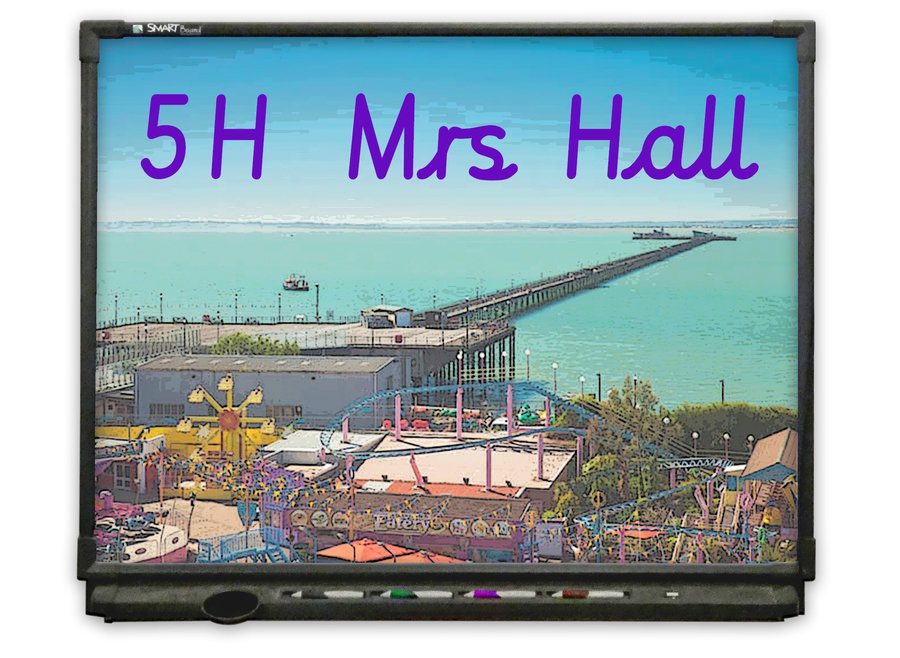 Welcome to class 5H
Your class teacher is
Mrs Hall
Year 5 also have extra help
during the week from
Mandy and Louise
We have P.E. on
Tuesdays and Fridays
so please make sure you have
a P.E. kit in school.
Welcome back to school and the start of Year 5!
Together we will be learning about the Seaside as the School Topic for this Half Term.

Alongside this, we will be developing our skills across all Curriculum areas, as the term progresses.
Homework
Year 5 Homework Expectations -
Seaside Homework for the next 5 weeks:

To be completed and brought into school each MONDAY.
1.Research a famous Southend person and write 2 paragraphs about them OR and interesting Fact Sheet
2.Write a poem about living by the sea in Southend.
3. Create an art collage of a seaside scene made from magazine or newspaper cutouts.
4.Draw in detail an interesting Shell - try and find out the correct name of it.

5. Write a descriptive piece about an imaginary, underwater creature.
Please keep up the Reading, spellings and Times tables learning throughout the Year.