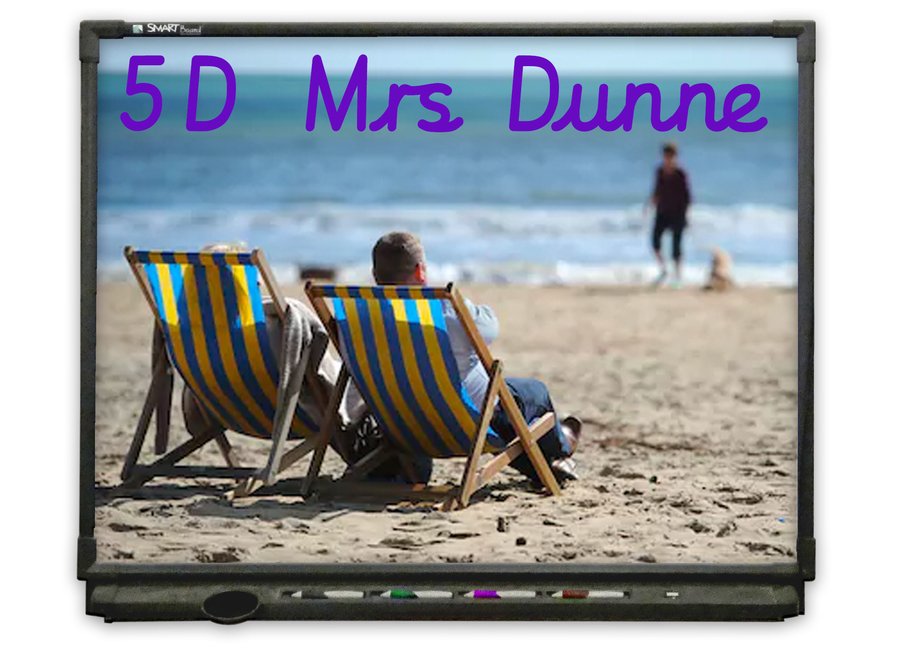 Welcome to class 5D
Your class teacher is
Mrs Dunne
Teaching Assistants in year 5 are
Louisa Wright and Louise Grenham
Year 5's Learning Support Assistant is
Mandy Bennett
We have P.E. on
Mondays and Tuesdays
so please make sure you have
a P.E. kit in school.
Dear Parents and Children,
Happy New Year and welcome back to school! We are all ready to learn and start our new topic 'Our Amazing World'. We have started by talking about different countries we come from, have lived in and have visited. If you have any postcards, souvenirs, holiday brochures or anything else about your home country (or countries you have visited) that we could use in class for display or discussion that would be greatly appreciated.
Please remember to encourage your child to read regularly, practice spellings and to log into Spelling Shed and TT Rockstars as often as possible!
Remember PE days are still Monday and Tuesday.
Unfortunately, some children still do not have a full PE kit in school. Please ensure your child has theirs.
Happy New Year again and thank you so much for all the lovely Christmas gifts!
Mrs Dunne
Homework
Year 5 Homework Expectations -
The children will be given weekly maths homework…more information to follow…
English homework will be reading, spellings as well as weekly reading comprehension.
Please encourage your children to complete their homework as it is planned to help them with work carried out in lessons.
If you have any questions I am available every morning, outside the classroom, 8:20-8:30
and in the afternoons Monday-Thursday 3:10-3:20 Fridays 1:35-1:45