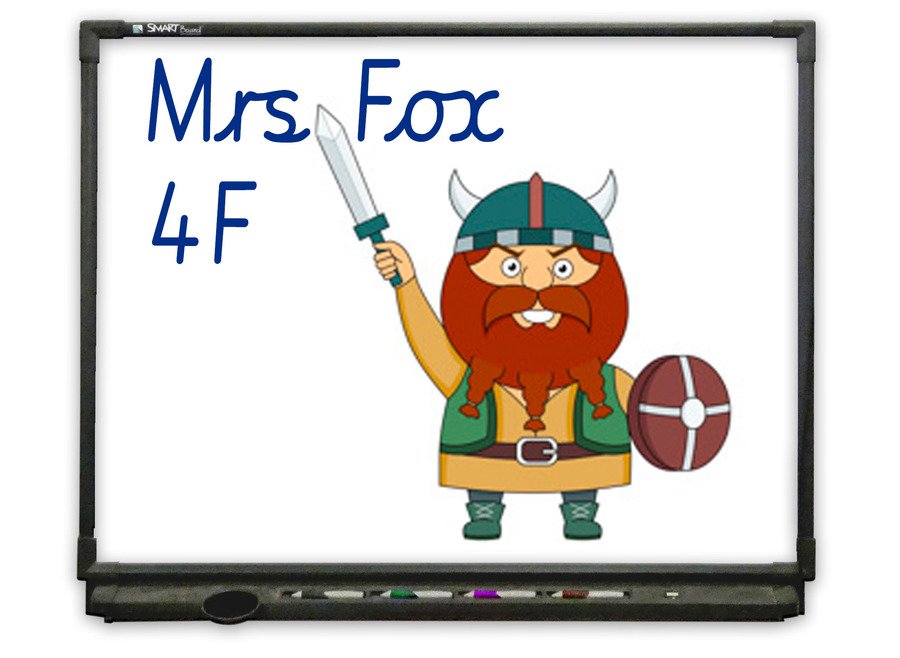 Welcome to class 4F
Your class teacher is
Mrs Fox
Our Teaching Assistant is Shelley Trimmer
and we have extra help from our Learning Support Assistant John Moore.
On Tuesdays and Thursdays
please come to school in your
PE kit. You will wear it all day.
Dear Parents,
Welcome back to your child's last half term in year 4… what a year, but do not worry, I believe your children have settled back to school life and have made some good progress. However, we do need to make this half term count…….
This next half term we will be teaching English through a book called 'Shackleton's Journey'. Shackleton was an adventurer who was part of a team who tried to reach the South Pole in the early 1900's. We will be looking at Diary entries and writing letters. Please ensure that your child can recite their address. It is an important part of a child's understanding of their place in the world, and essential for letter writing.
In Maths we will still be practicing our times tables, multiplying and dividing, working with fractions and moving onto Decimals. Symmetry and rotation of shapes will also be included.
In Science we will be 'Keeping Warm', learning all about thermal insulation and relating this to the type of clothing Shackleton and his adventurers would have worn.
In French we will be learning 'historical' language and the names of other countries and their capitals, in French.
Year 4 will be learning about Anglo Saxons and Viking through a topic called 'Savage Settlers'. These lessons will include History, Geography and Art.
As part of the 'Savage Settlers' topic we would like the children in year 4 to start extra topic work this half term.
As always, we do expect the children to be reading, practicing their spellings on 'Spelling Shed' and practicing times tables on 'T. T. Rock Stars' regularly. Now, we would like your child to fit in a piece of work, to hand in each Monday. You can choose the order in which you do them.
Draw an Anglo Saxon and write labels to point out their clothes and weapons.


Write a letter to describe to your friend in Norway, what life is like in England.


Build your own Viking longboat out of recycled rubbish.


Make up a secret message using mini Viking emblems as code.



Produce an ancient map showing routes that Vikings would have taken by sea from their homes from Europe to Essex.
__________________________________________________________
WORKING HARD AT HOME!
Thank you for sharing your efforts with us. Brilliant! Well done!
MORE WORKING HARD AT HOME!
Thank you for sharing your efforts with us. Brilliant! Well done!