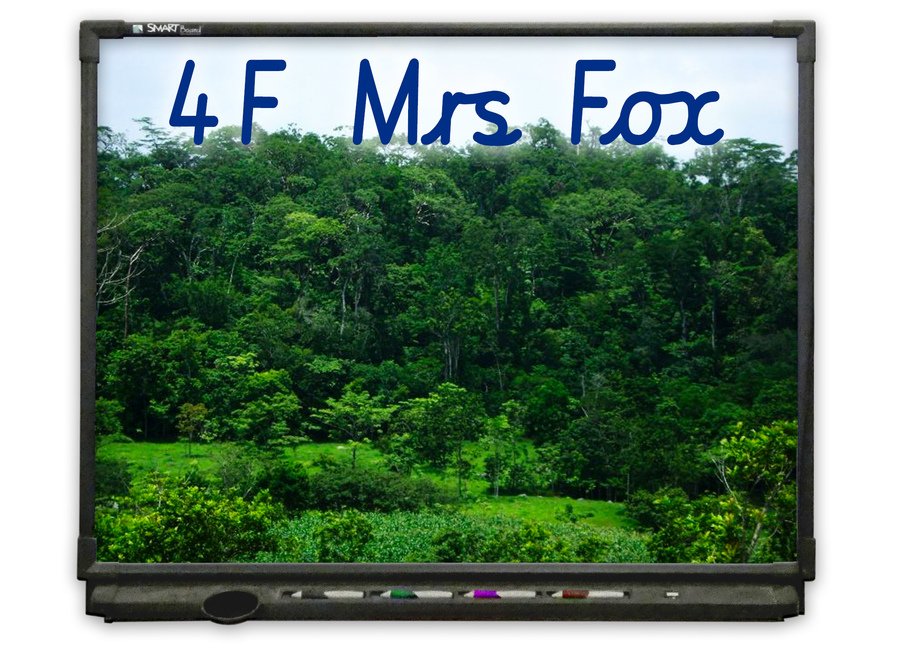 Welcome to class 4F
Your class teacher is
Mrs Fox
Our Teaching Assistant is Shelley Trimmer
and we have extra help from our Learning Support Assistant John Moore.
We have P.E. on
Wednesdays and Thursdays
so please make sure you have
a P.E. kit in school.
Welcome back - Happy New Year to you all, I hope the children are ready for an exciting term ahead.
Our topic this half term is 'Our Amazing World'. As usual we will be learning and practising skills from the curriculum through this topic and learning about different cultures, landscapes and temperatures around the globe.

Our homework for the next weeks is listed below.
Please remember that if you have any questions, I am on the playground 10 minutes before and after school to answer them. We start school promptly at 8.30 am so I am unable to speak after this time.
Information about HOMEWORK
The children will be given spellings to learn each Friday. They will then be tested on them the following Friday. Please ensure that they practise them at home with you. These words are expected to be used in their writing to enhance their word understanding and use.
Each week we would like you to bring in one piece of Homework from the list below:
Research a plant or animal discovered by Charles Darwin ( type or write )
Make a treasure map using co-ordinates and clues
In your own words... Research and write about a real animal that fascinates you.The habitat, diet, country it lives in and 3 amazing facts.
Draw from observation, a detailed grey pencil drawing of a plant, and label it, write its name in English and Latin.
Imagine you are an explorer on a ship.Write a letter to a family member about what you have seen, how you feel,How's the food, what do you miss at home..etc...
NAME AND CLASS ON EACH PIECE PLEASE .

To be brought into school on
MONDAY MORNINGS ONLY
As well as the topic homework, we do expect the children to read at home with an adult to help advance their word recognition and understanding.
We also ask that times tables are practised with parents. By the end of year 4 we are expecting that the children know all of them, and are able to recall them to solve mathematical equations quickly.
Please remember that TTR can be downloaded as an app on your phones for free and then the children can use their logins on these as well as laptops.