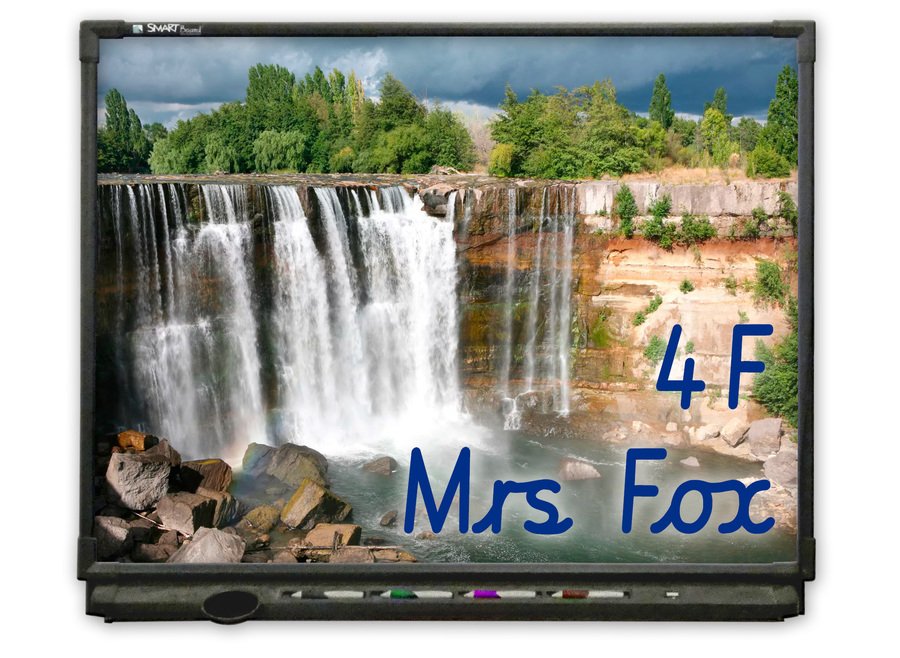 Welcome to class 4F
Your class teacher is
Mrs Fox
Our Teaching Assistant is Shelley Trimmer
and we have extra help from our Learning Support Assistant John Moore.
On Tuesdays and Thursdays
please come to school in your
PE kit. You will wear it all day.
As the half term comes to a close this week, I wanted to take the opportunity to thank you all for encouraging your children to attend the Teams meetings. The morning session at 10.30 am is always well attended however, the afternoon sessions (2.30pm) have fewer of the children attending it. Just a gentle reminder, the children should attend both meetings every day please.
Despite several requests to the children not to 'chat' whilst on teams, we still have to constantly remind some children that they should not be doing this. 'Teams' meetings are not an opportunity to talk with and communicate for 30 minutes with their friends. It is also not a time for children to try their computer skills out and explore the teams program! It is a time where the children should be focussing on what is being said, what is being shown and to enter into the discussions and quizzes.
If the children do wish to talk to their friends, we can give your details to them , by your request.
If your child also receives a pack with additional work (if they are not understanding the oak lessons or are unable to access the lessons/sharing a device etc), the packs for the first 2 weeks of next half term will be sent out on Tuesday of the 1st week back.
I hope that the 'teams' meetings are giving your children a little more of a wider
curriculum base along with the three timetabled lessons, and that the content is encouraging them to draw conclusions and assimilate what they are learning in different ways.
I have absolutely loved our topic for this half term, 'Environmental' Science and the Humanity subjects are fascinating and lend themselves to cross curriculum discussions and learning, perfectly.
REMOTE LEARNING
The Microsoft Team links have been sent to your personal email address.
Good morning,
We hope you have enjoyed a relaxing half term! Please find below the Year 4 planning sheet for week 7 and 8.
You will receive another email shortly with the links for the online sessions just as a reminder.
Thank you for your continued support.
The Year 4 Team
If you need anything printed or further help resources. Do not hesitate to contact the Year 4 staff through the class emails: 4F@westborough.southend.sch.uk , or 4B@westborough.southend.sch.uk .
Microsoft Teams meeting 4F Feedback Meeting every day 10.30-11.00am
Join on your computer or mobile app
Microsoft Teams meeting 4F Story Time every day except Friday 2.30-3.00pm
Join on your computer or mobile app
Next half term our topic will be 'Let me tell you a Story'.
This half term English will focus on different Genre of books, the language and 'plots' of the stories and in accordance with 'Vipers' we will be looking closely at the vocabulary, inferences from the text, make predictions, explain our preferences, seek evidence and sequence the order of the stories.
Our Maths focus for this half term will be measuring Weight and Capacity followed by Time. Please encourage your children to 'measure' ingredients for baking/cooking and use 'time' in practical ways whilst they are at home, as you will be able to show the use of these in more practical ways than the oak lessons.
In Science we are looking at Teeth and Eating. There will be some activities on the timetable for the children to find out information. Shelley has found out that Southend Library are offering some 'online' resources that you can access whilst the library is closed. She will send a link out for this in a separate e-mail.
Geography and History in these areas of the curriculum we will be identifying the places and settings through maps and using previous knowledge of continents we have explored as well as the era in which the stories are set.
In French we will explore colours, size, parts of the body, in order to describe.
In Art we will be looking at illustrations and our skills from making volcanoes etc will come into use when we create a monster from recycling for DT.
Some of the stories that we will be reading and exploring will be stories from other faiths, as well as the Easter story to complete our R.E.
​I hope the children have a restful half term week, I think I shall enjoy a few lay ins myself.
My thanks once again to you all,
WORKING HARD AT HOME!
Thank you for sharing your efforts with us. Brilliant! Well done!
__________________________________________________________
WORKING HARD AT HOME!
Thank you for sharing your efforts with us. Brilliant! Well done!
Learning at Home Project Information Sheets
Was there an activity you really enjoyed last term, or some research you'd like to continue? All the project information and activity sheets prepared for the lockdown are still available HERE.