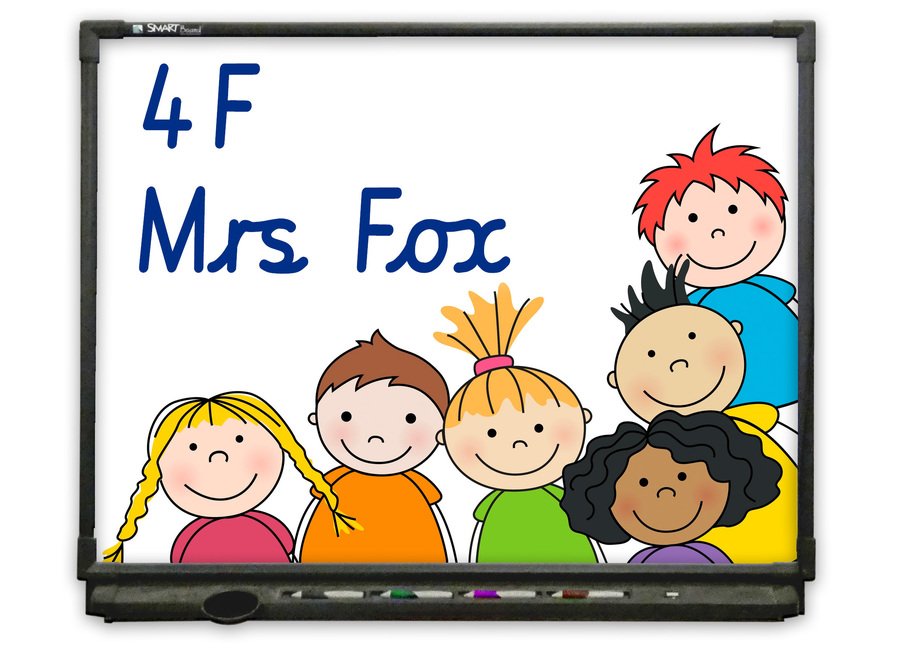 Welcome to class 4F
Your class teacher is
Mrs Fox
Our Teaching Assistant is Shelley Trimmer
and we have extra help from our Learning Support Assistant John Moore.
On Tuesdays and Thursdays
please come to school in your
PE kit. You will wear it all day.
Welcome back to 'near' normal school!
The children have already discovered bubbles and sanitising ways at Westborough.
We hope that all the children continue to help us stay safe.
This first half term we will be working within different weekly topics. See below.
For now, if the children would like to get back into completing homework, they
could practise times tables at home. These are important throughout year 4.
We
hope to equip your child with a reading book within the first few days of next week.
Topics for this half term
Week 1. ​All of Me

We had fun in this topic. Although we discussed things that had
been difficult about our time away from school, we looked at the positives too.
We created some lovely art work as well as getting back into class and 'Covid' routines.
We started by learning about the different continents in the world and Oceans. From there we discovered that India was in Asia. We looked at various facts about India, the animals, flag and some food and languages.
This week we are learning about the properties of different shapes as well as using some
2D shapes in our art.
Wassily Kandinsky is the artist we have chosen to explore.
Some of our art work will be placed on tapestry as we proceed through the term, and we will endeavour to put some on this page too.
Week 4 - History - 1940's
Week 5 - Science/Technology
Week 6 - Different Languages
Learning at Home Project Information Sheets
Was there an activity you really enjoyed last term, or some research you'd like to continue? All the project information and activity sheets prepared for the lockdown are still available HERE.