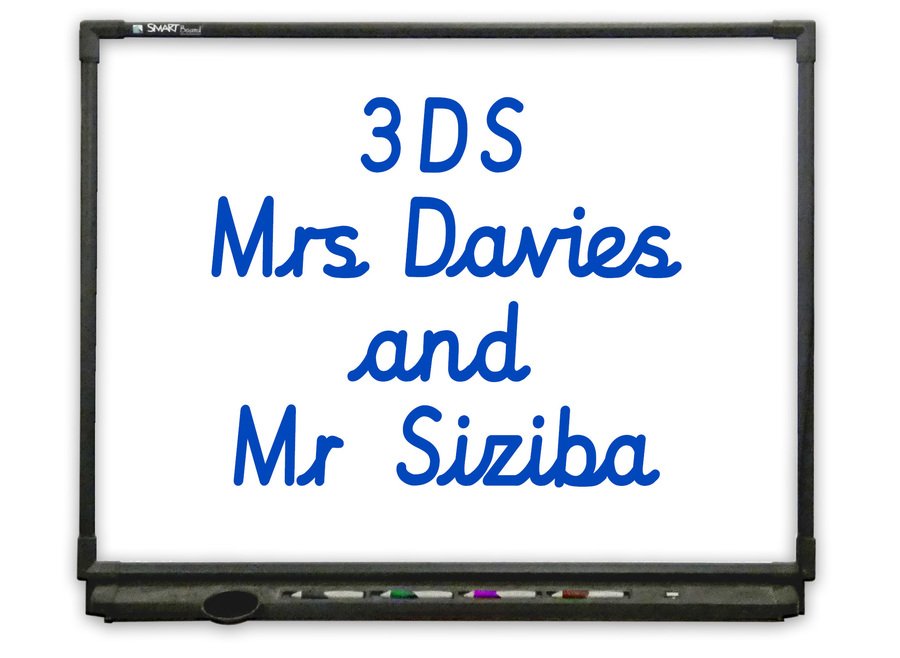 Welcome to class 3DS
Your class teachers are
Mrs Davies and Mr Siziba
We also have extra help in year 3 from our Teaching Assistant
Jo Canty
and from our Learning Support Assistant
Kylie Sparks.
We have PE on Thursday and Friday
Your child must wear their PE kit to school on this day, as they are unable to change in class or the changing rooms.
They are able to wear joggers, leggings or tights under their shorts on PE days, just in case the weather is not good. If they wear their jumper as usual they will be warm enough.
Welcome back to the final Summer term of Year 3! We hope you have had a lovely half term break and are ready to learn more this half term.
Our new topic is based on Zeus. Zeus is a theme that is focussed on learning about Ancient Greece. Learning in this theme is focussed on History but also includes Geography, Art, PSHE and Design and Technology. In Zeus, we will look at key figures such as Alexander the Great and some of the important Greek battles such as the Battle of Marathon and the Battle of Thermopylae. Pupils will learn about what life was like in Ancient Greece and hear many of the famous Greek myths that were told, such as Theseus and the Minotaur and the twelve labours of Heracles. The theme finishes by researching the origins of the Olympic Games and looking at exactly how what the Greeks did influenced our lives today.
Geography – Human geography, location and maps
PSHE – Living in the wider world
History - Historical vocabulary, chronology, historical enquiry and sources, significant individuals, events and achievements, similarities, differences and connections
Computing – Digital researching: finding information
Design and Technology – Representing design ideas; make materials
English – Reading: poems and playscripts
Securing Multiplication and Division
Using Calculation strategies
R.E.

- Why is the Bible important for Christian's today?
Science - Light and Shadows (Continued)