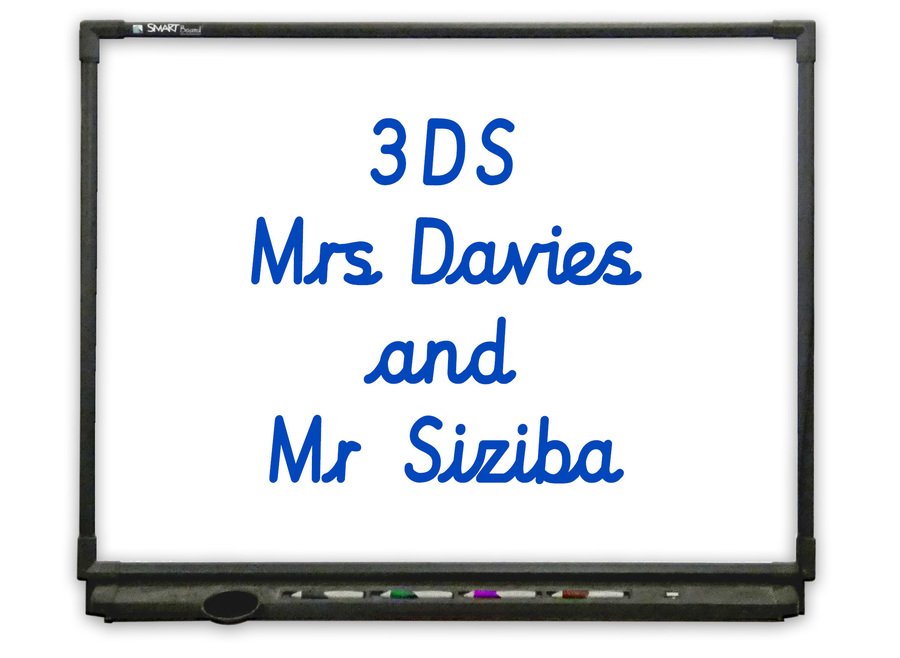 Welcome to class 3DS
Your class teachers are
Mrs Davies and Mr Siziba
We also have extra help in year 3 from our Teaching Assistants
Jo Canty and Amy Hebden
and from our Learning Support Assistant
Joanne Goode
We have P.E. on
(to be confirmed)
so please make sure you have
a P.E. kit in school - including jumper
and jogging bottoms for winter.
Homework Spellings and maths homework will be sent out weekly. We will also be sending out weekly homework ideas connected with our project, and there will be a main project to be handed in at the end of this term.
Reading As in Yr 2, reading is still a vital part of the children's work. We ask that children read at home at night and begin to discuss the text that has been read.