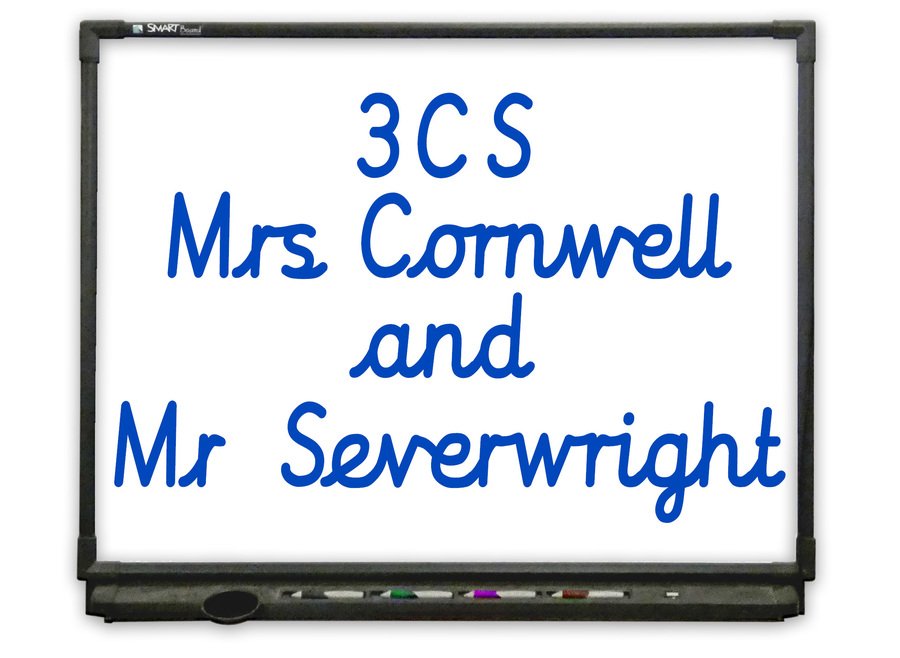 Welcome to class 3CS
Your class teachers are
Mrs Cornwell and
Mr Severwright
We also have extra help in year 3 from our Teaching Assistants
Jo Canty and Amy Hebden,
and from our Learning Support Assistant
Joanne Good
We have P.E. on
(to be confirmed)
so please make sure you have
a P.E. kit in school.
Homework Spellings and maths homework will be sent out weekly. We will also be sending out weekly homework ideas connected with our project, and there will be a main project to be handed in at the end of this term.
Reading As in Yr 2, reading is still a vital part of the children's work. We ask that children read at home at night and begin to discuss the text that has been read.