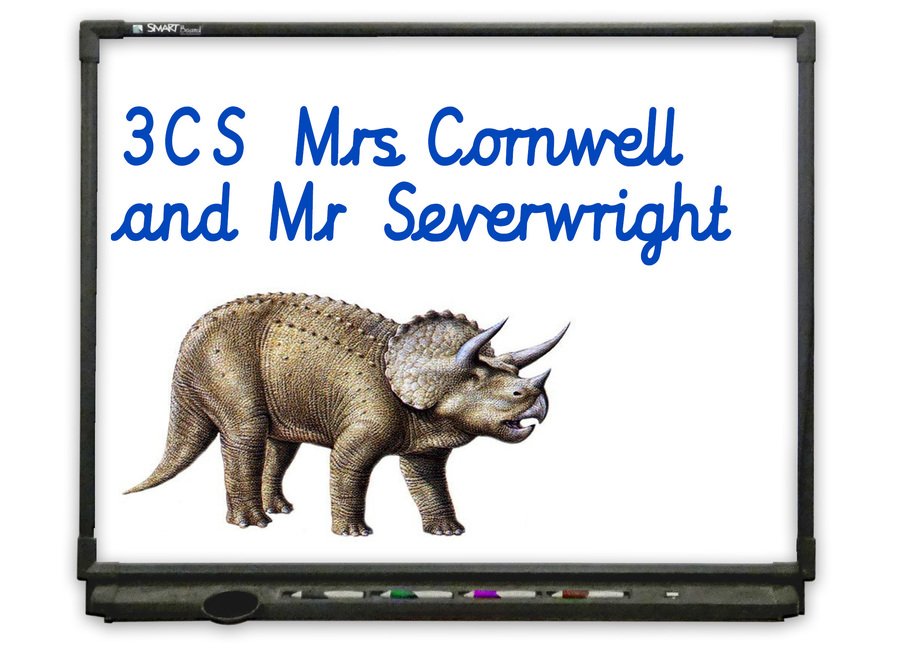 Welcome to class 3CS
Your class teachers are
Mrs Cornwell and
Mr Severwright
We also have extra help in year 3 from our Teaching Assistants
Jo Canty and Amy Hebden,
and from our Learning Support Assistant
Joanne Good
We have P.E. on
Tuesdays and Wednesdays
so please make sure you have
a P.E. kit in school.
We can work at home!
Tasks for our year 3 children.
(You can download and print the information sheets.)
Homework We will be sending out weekly homework ideas connected with our project, and there will be a main project to be handed in at the end of this term.
Reading As in Yr 2, reading is still a vital part of the children's work. We ask that children read at home at night and begin to discuss the text that has been read. Many children are now using the Accelerated Reader programme. Children are encouraged to read books within their ZPD level and after reading each book, to complete a comprehension quiz on a laptop at school.
Spellings - Spelling Shed The children will be set weekly spellings and they play games to help them learn them. Each child has their own login details inside their reading record. If you have difficulty logging on, please can you make me aware and we can help rectify it for you.
Maths - we are using Timestables Rock Stars! Login details are inside the children's reading records.