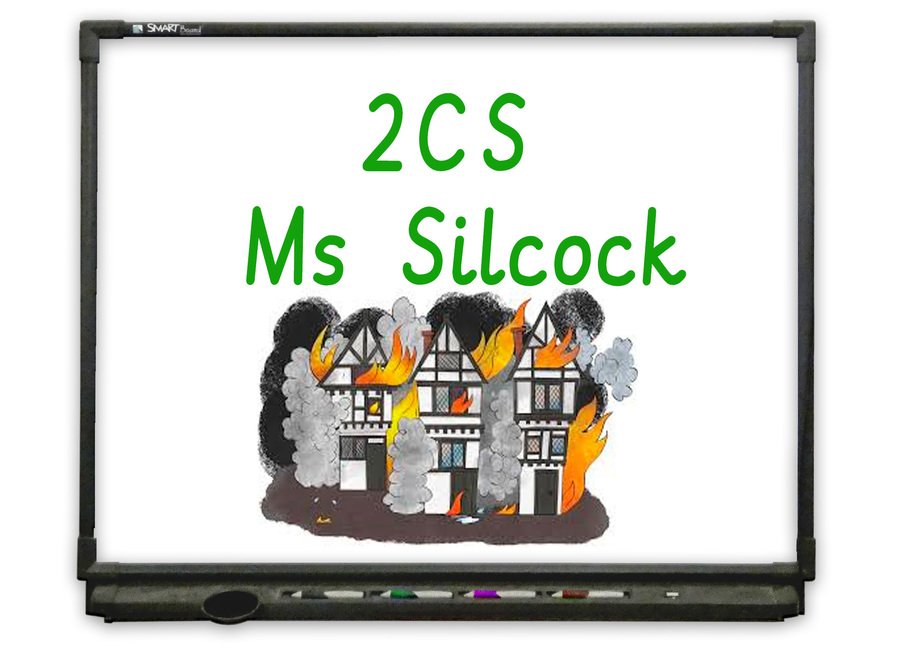 Welcome to class 2CS
Your class teacher is
Ms Silcock
We have extra help from our
Teaching Assistant
Tracy Upton
and our Learning Support Assistant
Kylie Sparks
We have P.E. on
Tuesdays and Thursdays
so please make sure you have
a P.E. kit in school.
We can work at home!
Tasks for our year 2 children.
(You can download and print the information sheets.)
In Maths its fractions, money, faces, shapes and patterns, adding and subtracting 2 -digit numbers.
Art DT and Music are inspired by the Great fire of London .
Science- food, exercise, hygiene
PSHE- medicines and drugs
RE- places of worship
I can't wait for the year ahead. Let's all be the best that we can be...
"Let me tell you a story."
Each half term we would like a project based on the theme. These will be celebrated in assemblies and amongst the class. I hope you all produce something a bit different. Maybe start thinking of ideas soon!
Each child has a green homework book. Inside is a list of recommended ideas of ways to help your child at home. These include spelling and maths activities. Spelling shed is also available for each child to do at home. Please bring the homework in each Monday morning. Thank you.
Reading
In Year 2 reading is a form of homework. We strongly encourage the children to read with their parents every day for at least 30 minutes. The children will be taking their reading level books home and they will be given a reading record to log their reading sessions at home. Every week the child who's read the most times will be named "The reader of the week" and will be given a prize.
This is a program that gives points (dojos) to the children for doing something nice. It could be helping others, answering teacher's questions or completing their tasks quickly and correctly. Each week the dojos are counted and the winner will be named "The dojo of the week" and will be given a prize.
SCHOOL MEALS
The children in Years 0, 1 and 2 are entitled to free school meals. We strongly encourage the children to have a hot school dinner, especially in winter months. A selection of fruits is provided in class on an everyday basis or they can bring a little snack to have at break times. Menus are available at the School Meals quick link above.