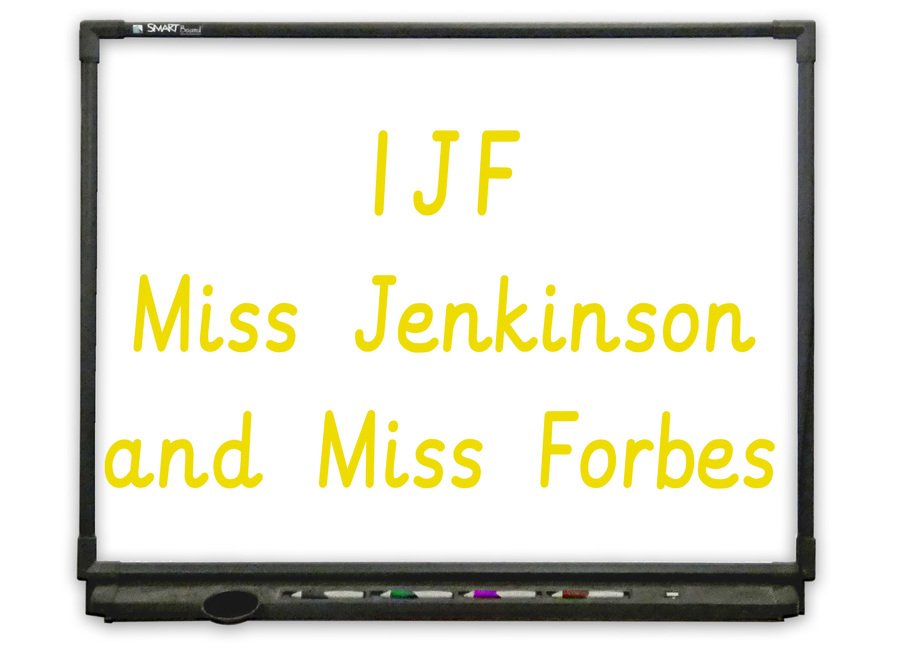 Welcome to class 1S
Your class teachers are
Miss Jenkinson and Miss Forbes
We also have extra help from our Teaching Assistant
Lucy Attaby
and our Learning Support Assistant
Caroline Berry.
We have P.E. on
Mondays and Thursdays
so please make sure you have
a P.E. kit in school.
Welcome back- We hope you had a fantastic break. This half term our whole school topic is "Back to the Future." In the weeks ahead the children will enjoy learning lots of new things in English and Maths as well as exploring different things in Science, Geography, Art, RE, PSHE and History.
Now it is getting chilly, please ensure that your child brings a named coat to school. PE is on a Monday and Thursday.
Please read with your child every day and comment/sign in their reading record. The children will have their books changed regularly, however if they bring the same book home it is okay to read it again. Repetition helps them to build on comprehension skills, become more fluent in reading and increase confidence.
Our curriculum coverage this half term:
Maths: Numbers to 20 and addition and subtraction within 20.
Literacy: Poetry, story settings and character descriptions, letter writing.
Science: Seasons and Light and Dark.
R.E: Celebrations of Light- Diwali, Hanukkah, Advent, Christmas.
I.C.T: Use simple databases to record information across the curriculum.
P.S.H.E: Ourselves, Safety, people who help us.
Topic: Art, technology, history and geography work based around our theme of "Back to the Future"
Homework
Daily reading (15-20 mins) is recommended at home and the children have opportunities to change their own books independently throughout the day. Please ensure you write in your child's reading record so we can see how their reading is coming along at home. At school we do lots of reading throughout the day during carpet sessions and lessons, the children will read with an adult at least once a week. Please record when you have read with your child.
Spellings can be found in the centre of your child's reading record. Please regularly practice spellings at home with your child. Details about spelling homework will be released over the coming weeks.
Project -Over each term, your child will be required to complete a project at home ready to bring in at the end of the half term to show peers and share with teachers. The projects need to link to the topic of Back to the Future and letters will be handed out to outline different areas of learning in the coming weeks.
During the holidays the children will be given a Maths booklet to complete at home, please help them - but without actually doing the work. Please ensure this is returned to school on the first day back so your child can receive their certificate.
School meals All children in Year 1 are entitled to a free school meal. The menu is cooked by our experienced catering staff from fresh every day. The menu can be found on the link above.