Tilbury International Cruise Centre
On Monday 26th September class 4HL visited the Estuary 2016 exhibition at the Tilbury International Cruise Terminal. They took part in some art workshops, travelled on the Tilbury/Gravesend ferry and also went aboard the Light Vessel 21.
Tilbury Cruise Terminal is a Grade II listed building. Site of the arrival of the SS Empire Windrush in 1948 the building is listed for its social history of migration both in and out of the UK as well as for its architectural merits.
______________________________________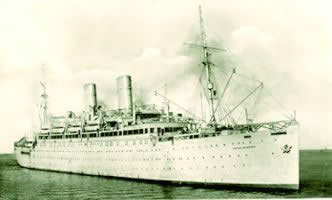 On the misty morning of June 22nd 1948, a former German cruise boat, the Empire Windrush, steamed up the Thames to the Tilbury Dock, London, where she disembarked some 500 hopeful settlers from Kingston, Jamaica: 492 was the official figure, but there were several stowaways as well. Many of them were ex-servicemen, who had served in England during the war. The new arrivals were the first wave in Britain's post-war drive to recruit labour from the Commonwealth to cover employment shortages in hospitals and on London Transport.
~~~***~~~