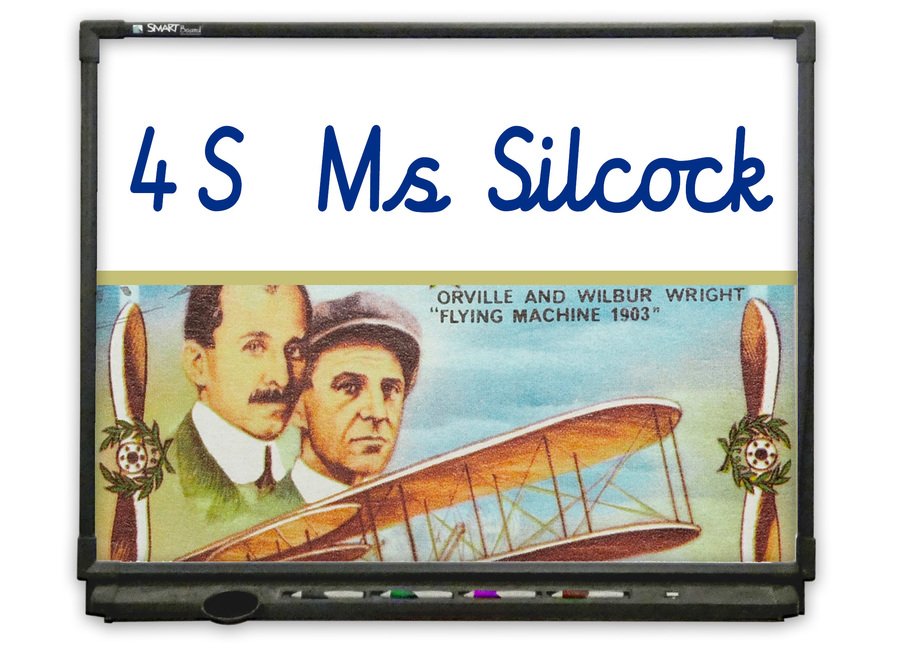 Welcome to class 4S
Your class teacher is
Ms Silcock

We also have extra help from
John Moore
We have P.E. on
Mondays and Wednesdays
so please make sure you have
a P.E. kit in school.
Happy New Year! I hope you all had a fabulous break and are all ready and raring to go. I'm sure you've all been practicing your times tables and have been reading daily.
We have said goodbye to Miss Onezime and I'm sure you all wish her well in her new endeavors.
In Maths we shall be looking at fractions, securing multiplication facts and time.
In Literacy we shall be looking at different types poems and descriptive writing.
In Science our topic this half term is materials.
In R.E we shall be looking at Holy Books from different religions.
Our topic is Inventions that changed the world.
Let's all have a positive growth mindset. Together we succeed.
Your Topic Homework for this half term.
Inventions that changed the world. Choose one piece from the list below, each week, to be brought into school on MONDAY MORNINGS
Draw and annotate a vehicle from the future.

Write an onomatopoeic poem entitled 'The Machine'.

Research and write about (in your own words) a female inventor.

Design your ideal bedroom.

Interview an adult family member about what changes they have experienced since they were your age. Present the information either as a video, recording or written up on paper.

Draw or paint a symmetrical spaceship that could visit Mars. Draw on squared paper that can be given to you by me.
'Please remember that TTR can be downloaded as an app on your phones for free and then the children can use their logins on these as well as laptops.'