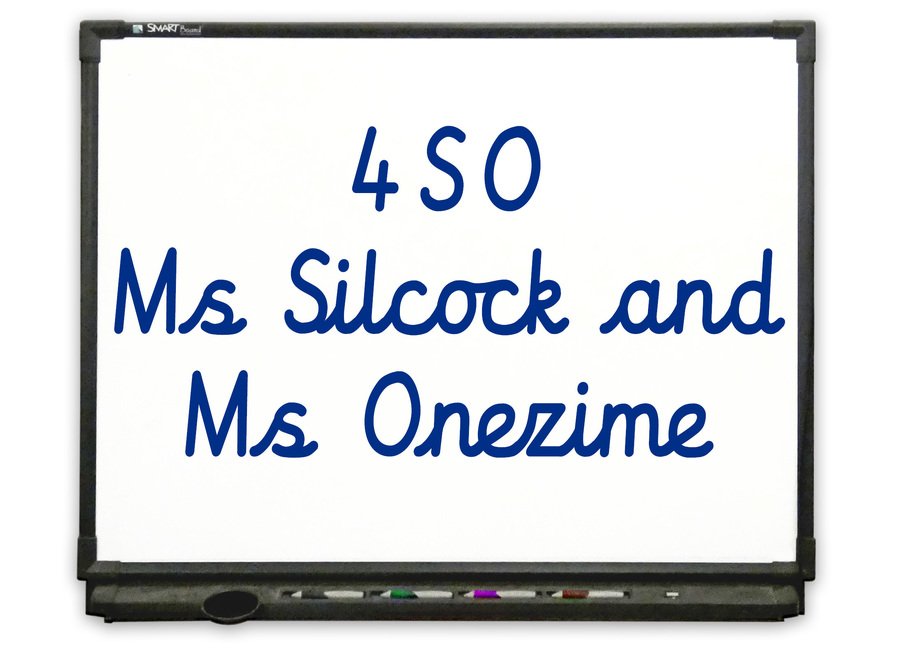 Welcome to class 4SO
Your class teachers are
Ms Silcock and
Ms Onezime
We also have extra help from
Mrs Puncher and John Moore
We have P.E. on
Tuesdays and Thursdays
so please make sure you have
a P.E. kit in school.
Welcome back to school! I hope you all had a fabulous break and are all ready and raring to go. I'm sure you've all been practising your times tables and have been reading daily. I'm really looking forward to getting to know you all and for our class to be happy, hard working and thoughtful towards each other.
In Maths we shall be looking at multiplication and division, fractions and securing multiplication facts.
In Literacy we shall be writing instructions and recounts.
In Science our topic this half term is teeth and eating.
In R.E we shall be looking at journeys and revisiting the Christmas story.
Our topic is Pictures, Paintings and Photographs. We shall be looking at a number of different artists and different styles of art from around the world.
Let's all have a positive growth mindset. Together we succeed.
Your Topic Homework for this half term.
Pictures, paintings and photos Choose one piece from the list below, each week, to be brought into school on MONDAY MORNINGS
Who were the impressionists? Show a timeline of the most famous ones

Make a picture using the Pointillist technique!

Research a female artist, her style, media, country, subject

Cut up photos from a magazines into small pieces and rearrange them into a collage in your own style.

Construct a sculpture of your choice and give it a name

Look up the word 'abstract' and create a picture, drawing or painting in that style.

Cut out your favourite photo from a magazine and explain carefully why you chose it.
'Please remember that TTR can be downloaded as an app on your phones for free and then the children can use their logins on these as well as laptops.'