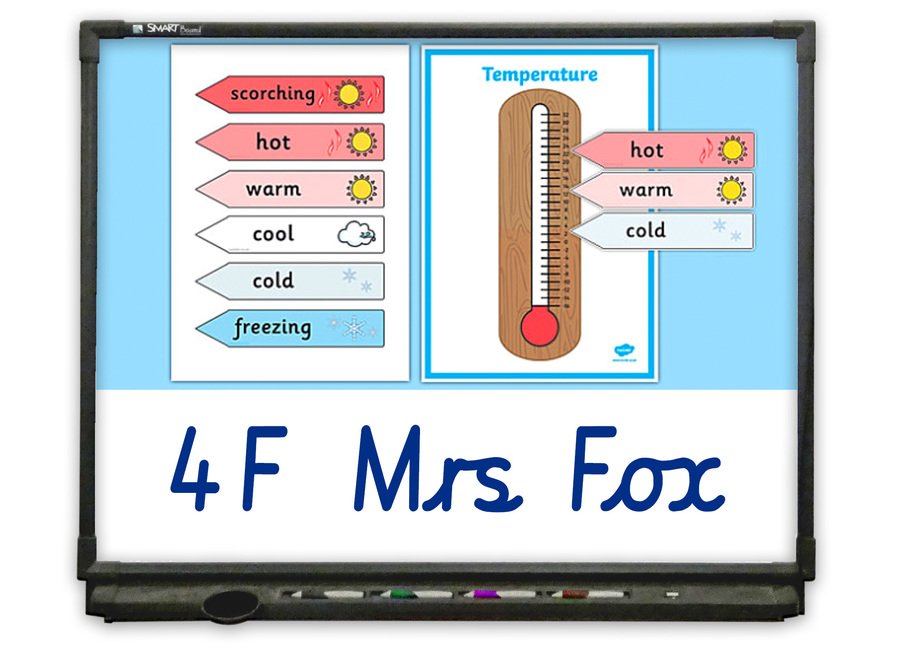 Welcome to class 4F
Your class teacher is
Mrs Fox
We also have extra help at different times during the week from
John Moore.
We have P.E. on
to be confirmed
so please make sure you have
a P.E. kit in school.
Welcome back and a Happy New Year to you all!
Thank you for all your lovely gifts. I hope you had a restful break and that all the children are ready to come back to school. Information about what we are learning this half term follows:

In Maths we will be resuming work with fractions. These are very closely linked with times tables, and we need a few more of our classes faces on the Times Table Rockstars board. Learning times tables is absolutely essential as part of the children's homework.

In English we will be looking at "Technical Vocabulary" and improving our understanding and composition of poems and instructions. We will be basing a lot of this work through a story about inventions which links to our new topic this half term. The children will continue to receive weekly spellings, please help to enable them to learn these.

In Science we will be looking at temperature and how some materials conduct and insulate heat.


'Important inventions that changed the world".
We will be discussing and learning about what was happening to our world as important inventions were being made throughout the ages, make links to how they changed and revolutionised our world through the centuries.

Our homework for this half term can be found below.

Please ensure your child completes one piece per week. Presentation is important in all your child's work so please make sure your child takes care and does not use 'Scrappy Pieces' of paper and clearly name their work.


Please remember that if you have any questions, I am on the playground 10 minutes before and after school to answer them. We start school promptly at 8.30 am so I am unable to speak after this time.
Information about HOMEWORK
Your Topic Homework for this half term.
Inventions that changed the world. Choose one piece from the list below, each week, to be brought into school on MONDAY MORNINGS
Draw and annotate a vehicle from the future.

Write an onomatopoeic poem entitled 'The Machine'.

Research and write about (in your own words) a female inventor.

Design your ideal bedroom.

Interview an adult family member about what changes they have experienced since they were your age. Present the information either as a video, recording or written up on paper.

Draw or paint a symmetrical spaceship that could visit Mars. Draw on squared paper that can be given to you by me.
As well as the topic homework, we do expect the children to read at home with an adult to help advance their word recognition and understanding.
We also ask that times tables are practised with parents. By the end of year 4 we are expecting that the children know all of them, and are able to recall them in the application to solve mathematical equations quickly.
'Please remember that TTR can be downloaded as an app on your phones for free and then the children can use their logins on these as well as laptops.'