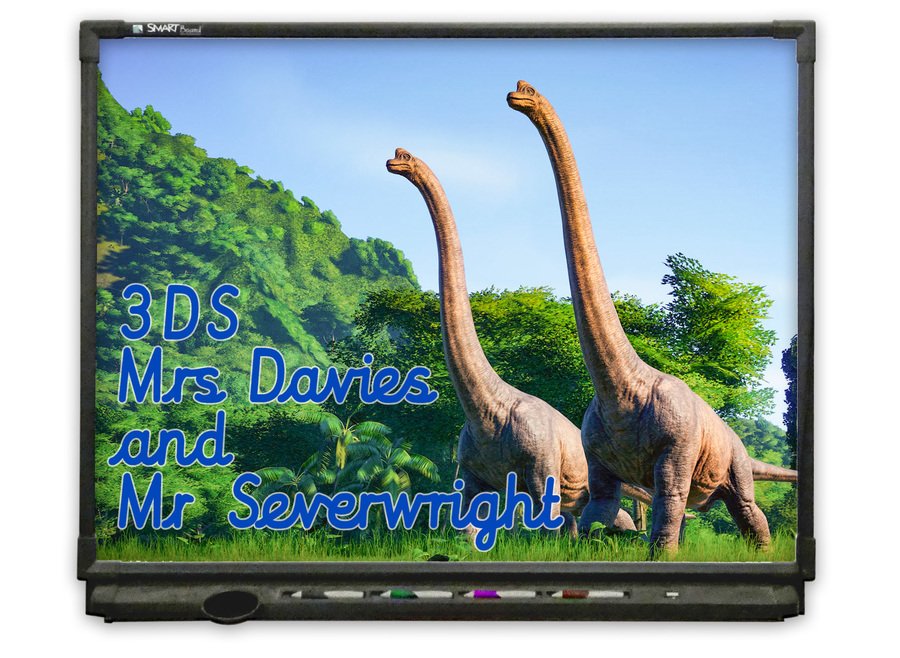 Welcome to class 3DS
Your class teachers are
Mrs Davies and Mr Severwright
We also have extra help in year 3 from
Jo Canty, Jo Goode and Tina.
We have P.E. on
Mondays and Thursdays
so please make sure you have
a P.E. kit in school - including jumper
and jogging bottoms for winter.
Last half term was AMAZING! The Year 3 production was entertaining and informative and we learned a lot about the history of fashion. Thank you to all the parents for providing such superb costumes!
In maths we are focusing on Multiplication and Divisions.
In literacy we are working on non-chronological reports, which links in with our Dinosaur ' Footprints from the past.' topic.
In Science we are investigating rocks and soils
In PHSE we are looking at recycling and the importance of this on the environment.
In R.E. we are learning about the importance of festivals in different faiths.
All about this half term's project - Dinosaurs
Homework Spellings and maths homework will be sent out weekly. We will also be sending out weekly homework ideas connected with our project, and there will be a main project to be handed in at the end of this term.
Reading As in Yr 2, reading is still a vital part of the children's work. We ask that children read at home at night and begin to discuss the text that has been read.