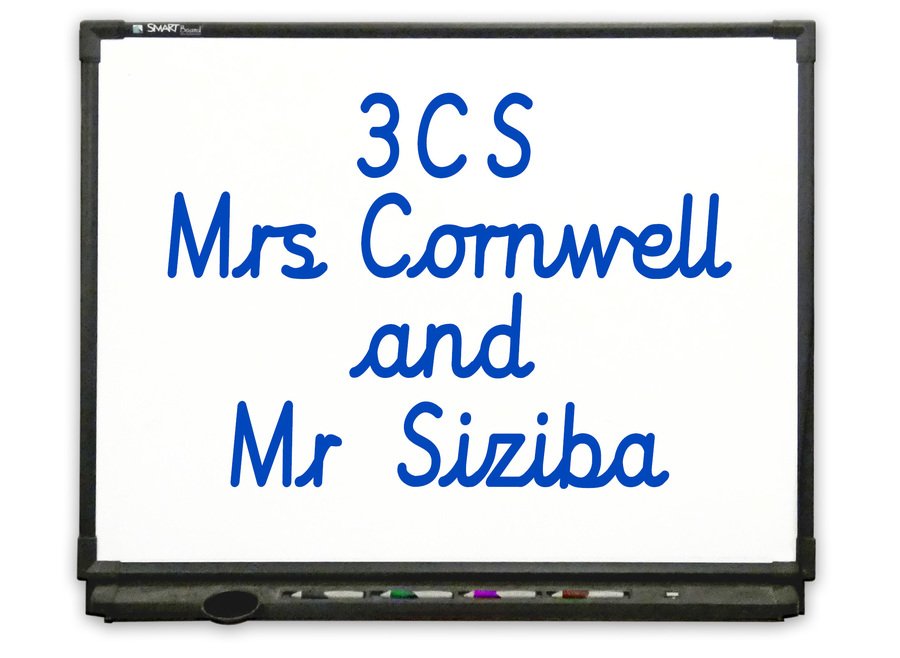 Welcome to class 3CS
Your class teachers are
Mrs Cornwell and
Mr Siziba
We also have extra help in year 3 from
Jo Canty, Jo Goode and Tina.
We have P.E. on
Tuesday and Friday
so please make sure you have
a P.E. kit in school.
In Literacy we will be focusing on Stories from Imaginary worlds. We will be studying Fantastic Mr. Fox by Roald Dahl. Inverted commas, character descriptions, creating story maps, hot seating etc.
In Numeracy we are continuing Addition and Subtraction using 3 digit numbers and then onto Length and Perimeter.
Science: Light and Shadow. How shadows are formed.
Religious Education: To listen to and compare religious stories / sacred texts.
PHSE: Friendships and feelings. Making New Year resolutions.
The children are excited to be swimming in groups over the next few weeks. You will receive a letter when it is your child's turn to go.
We are also beginning to prepare for our forthcoming Fashion Production. More information on dates, roles and costumes to follow.
All about this half term's project - Dinosaurs
Homework Spellings and maths homework will be sent out weekly. We will also be sending out weekly homework ideas connected with our project, and there will be a main project to be handed in at the end of this term.
Reading As in Yr 2, reading is still a vital part of the children's work. We ask that children read at home at night and begin to discuss the text that has been read.