If you need help reading the charts please come into school, there is always someone pleased to support you.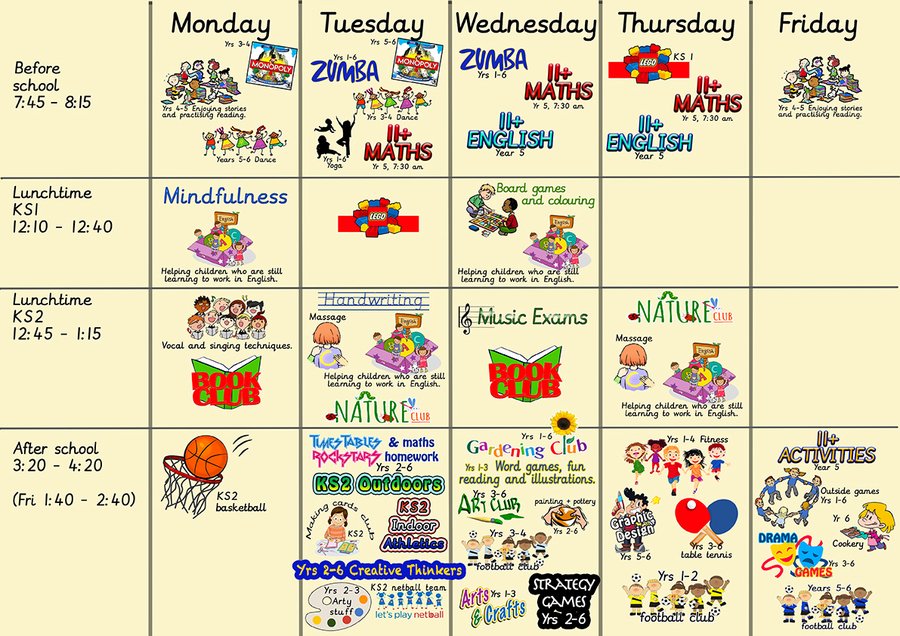 All about the new clubs!
Sign-up sheets will be on the wall in the library on Wednesday 7th of November. Either you can sign your child up or they can sign themselves up. Morning club and after school club children will be registered as on site by the club teacher.
If your child has a lunch time club they will pick up an Early dinner Pass to take up to the hall or they can eat their packed lunch as normal.
Staff may recommend children to a club. If your child signs themselves up to a before or after school club we will ensure that you know this.
We understand that children's interests change, if your child does not attend a club for more than a couple of weeks we will assume they no longer want a place.
Clubs will start on Monday November the 12th.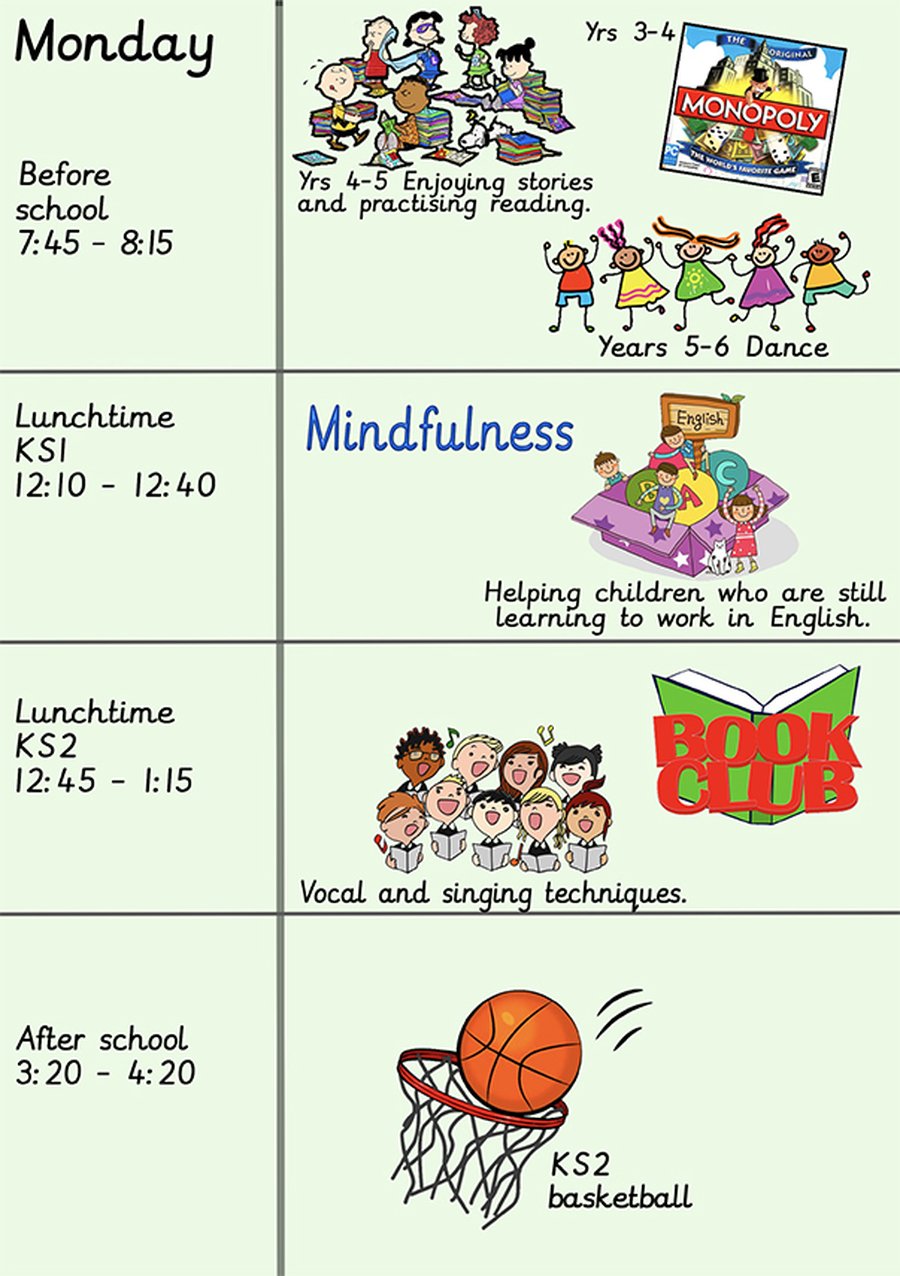 _____________________________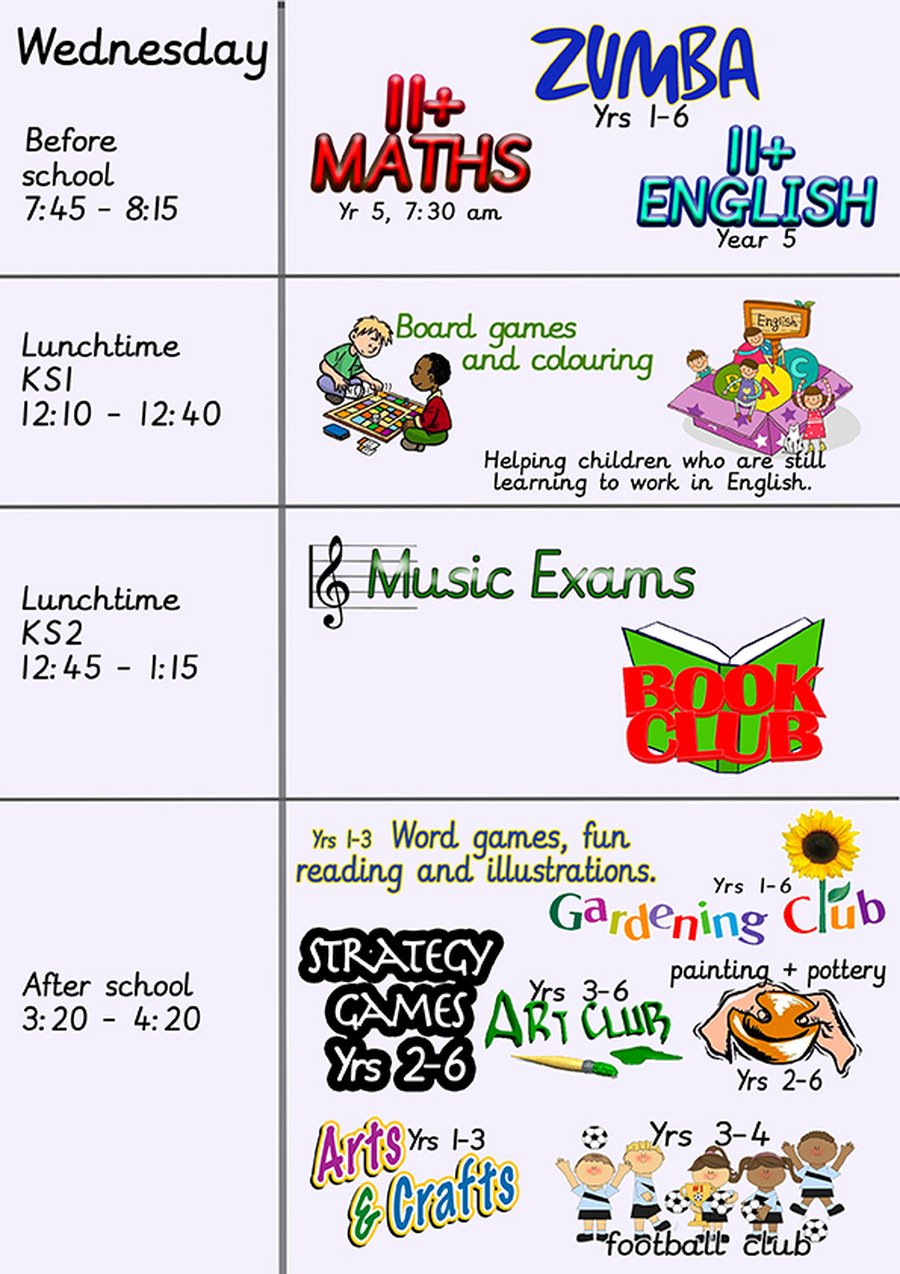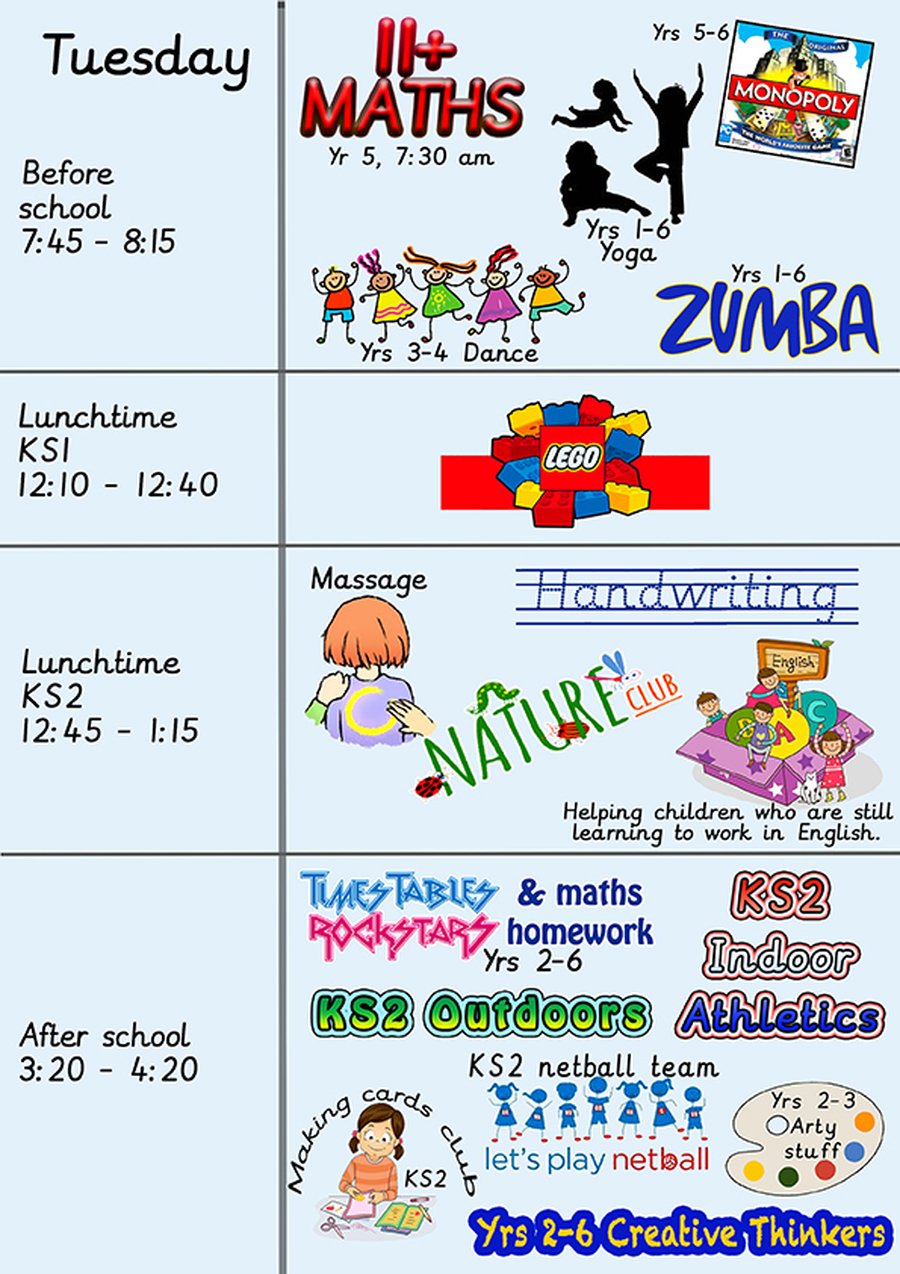 _____________________________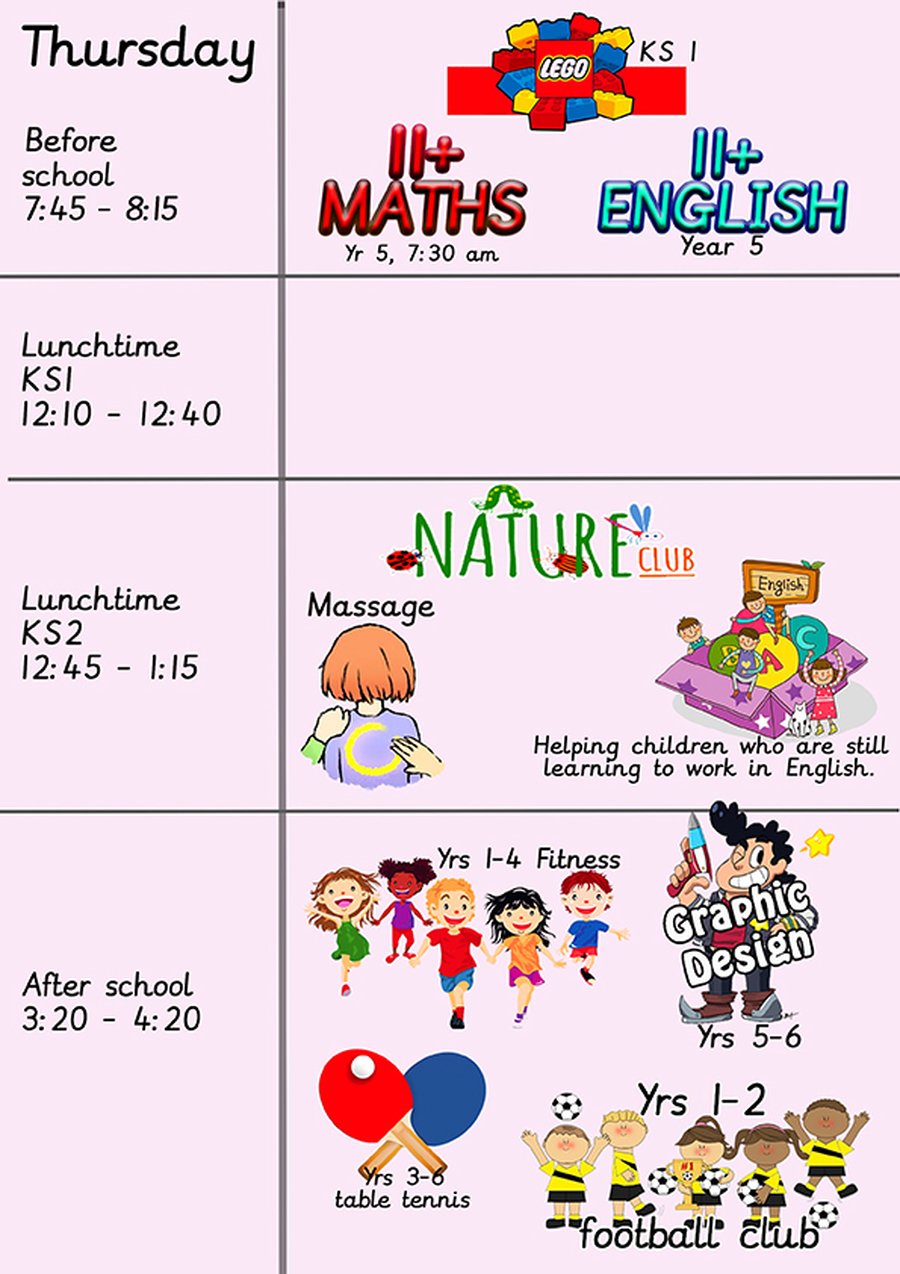 _____________________________